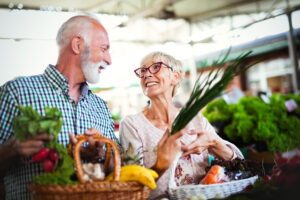 Losing a tooth can feel like a disappointment, but it is important to remember that you have options in the repair of your smile. When you need a prosthodontic solution to improve the function and appearance of your smile, talk to your dentist about which process works best for your smile. Everyone is different, so before you make a decision, spend some time with an oral health professional.
With our team of prosthetic dentistry experts in Bellaire, TX at Contemporary Dental, you have a dedicated guide to enhancing your smile after experiencing tooth loss. A new biocompatible dental implant is one of your options, and this has rapidly become a highly sought-after solution for the replacement of missing teeth. Through the use of a sturdy titanium rod within the bone of your jaw, you can have a strong tooth replacement that can withstand the rigor of daily chewing and speaking. Dental implants can help with single-tooth prosthodontic repair and even up to a full set of implant-retained dentures, so schedule a consultation and learn more about your possibilities!
With A Biocompatible Solution, You Have A Remarkable Connection
When you lose a tooth, or if you have been given a diagnosis that requires an extraction, take the time to speak with your dentist about all of your options in prosthodontic repair. This specialization of dentistry focuses on the replacement of missing teeth with new prosthetic ones, and there has been amazing development in this area over the last few years. One of the most trusted processes in replacing lost teeth is a dental implant, and this might be your solution for a better smile.
Dental Implants Help You To Have A Strong Bite
The placement of a new biocompatible dental implant begins with a threaded titanium rod. Through a special biochemical mechanism, your body sees this metal as a part of your own body, giving you the chance to heal around post. This forms a stable foundation for your new dental implant, and after your short period of recovery, your dentist can attach your new prosthetic tooth replacement to your implant post. If necessary, these prosthetics can be replaced or adjusted in order to meet your oral health needs. Dental implant technology can be helpful for the replacement of single teeth, and an increasingly popular option for those in need of a full mouth restoration.
Learn More About Dental Implants At Contemporary Dental In Bellaire!
When you lose one or more of your natural teeth, take the time to talk to an oral health professional about a biocompatible solution. To find out more about dental implants, give us a call at Contemporary Dental & Orthodontics in Bellaire, TX at (713)668-9119!