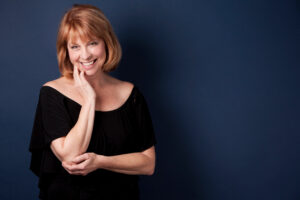 There are few oral health problems that impact both your dental well-being and smile like tooth loss. When you have several teeth that are missing, it can feel as though the work to regain your complete smile will be out of reach. What you should know is that at our Bellaire, TX dentist's office, you can meet with a prosthodontic specialist to discuss your needs and concerns. We can recommend that you have dental implants placed to hold a larger restoration that will help you regain a full row of teeth. With the support provided by implants, you can actually have an easier time biting and chewing after treatment, and you can enjoy a renewed feeling of confidence in the way you look! There are also oral health benefits from this kind of prosthetic work that you can enjoy.
Are You Looking To Replace Multiple Teeth?
After losing several teeth, it can be hard to know what kind of treatment is right for you. What can you do to make sure that your smile is completely restored, and that you enjoy functional as well as cosmetic benefits from care? Implant dentistry makes it possible for your dentist to permanently secure custom restorations that are stable enough to use when you bite and chew. For people who have several missing teeth, these small titanium posts can actually hold larger appliances, including dental bridges and dentures, to address all of your losses.
Discussing Implant Dentistry And Its Benefits
Implant dentistry makes it possible for us to keep replacement teeth in place without affecting neighboring teeth, and with a form of support that benefits your jawbone as well as your smile. Implants are placed directly into the jawbone at carefully selected angles and locations. The right approach to placing an implant can ensure that you have the ideal stability for your crown, dental bridge, or denture. When you use your artificial teeth to bite and chew, they will stimulate the surrounding jawbone tissues and encourage the nutrient flow to the bone to provide health benefits.
Maintaining Your Smile After It Has Been Restored
After completing your treatment to restore your full smile, we can help you keep up with your dental health during your regular oral health exams. At these exams, you can receive helpful feedback as well as cleanings that lower your risk for future problems.
Talk To Your Bellaire, TX Dentist About Implant Dentistry!
Through dental work that includes the placement and restoration of implants, it is possible to give a patient back their full smile. Whether you need one lost tooth replaced or several, we can provide effective treatment options that renew your confidence in your appearance and well-being. If you would like to find out more about how our practice can help you with your oral health care needs, please reach out to Contemporary Dental And Orthodontics at 713-668-9119.