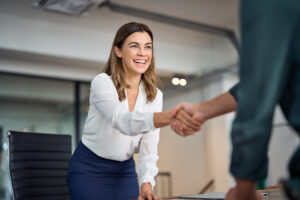 Do you have an event coming up and want to look your best for the occasion? Whether you have an important job interview or your best friend's wedding, you want to make great impressions on the people you meet. Before your big day, talk to your dentist about professional cosmetic teeth whitening to lift those stubborn stains from your enamel. A brighter smile can help you to tackle those important events and look great the entire time!
With our team of cosmetic dentistry experts in Bellaire, TX, you can take positive steps in safely whitening your teeth. Start your journey with an appointment for a semiannual checkup, and discuss your possibilities in treatment. Our office gives you an option in your care, depending on your level of comfort and how quickly you need to see results. Those supermarket products can be ineffective or downright harmful if used improperly, so reach out to a trusted oral health professional to learn more about safely whitening your teeth!
Your Dentist Can Help You Understand Your Enamel Stains
When you look in the mirror, are you disappointed by the quality of your smile? If so, take the time to meet with your dentist to discuss what is happening with your oral health. A yellowed or dim smile may be a result of stains left over from the foods and beverages that you love to enjoy. Over time, these marks can become difficult to remove on your own.
Start your cosmetic path with an appointment with your dentist so that you can better understand the causes of your enamel stains. Also, you and your provider can speak about your options in removing these stains. By working with a trained oral health professional, you can keep an eye on the strength of your smile the entire time!
Ask Your Dentist About Whitening Before Your Big Day
At our dental clinic, we offer a couple forms of cosmetic teeth whitening options. If you have a big day coming up and you need to see an improvement in a hurry, ask our team about in-office whitening treatment. With one simple appointment, you can be in and out and ready for your big day.
We also give you the option of an at-home course of treatment, giving you another possibility. With this method, we will give you a custom tray that you fill with our powerful lifting agent. See results in as little as two weeks with at-home whitening!
Find Out More With Contemporary Dental In Bellaire, TX
Do you want to boost your appearance before a significant event? Talk to our team about your cosmetic teeth whitening options. To learn more or to schedule an appointment, give us a call at Contemporary Dental & Orthodontics in Bellaire, TX at (713)668-9119!