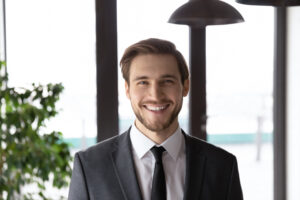 If you have started to see a change in your smile, talk to your dentist about ways to improve your dental vitality and appearance. You could have a buildup of troublesome stains that is causing your smile to appear dull or yellowed. When this happens, you might be inclined to reach for over-the-counter cosmetic options, but these products can lead to problems if you are not careful. Even with appropriate use, you could wind up weakening your enamel of find that these products are ineffective at treating your specific form of discoloration.
When you want to see an improvement of the quality of your smile, talk to a talented dentist in Bellaire, TX about your cosmetic options. With our team, you have the choice of a simple at-home form of treatment, which allows you to lift the shade of your enamel on your own time. You also have the option to come into the office for a whitening process in a single appointment. This can help people in need of a speedy solution before a big day. Before your graduation or wedding, talk to your dentist about cosmetic teeth whitening!
Take Advantage Of Professional Experience In Your Teeth Whitening Process
One of the advantages of approaching your teeth whitening with the help of a trusted dentist is that you can receive an examination before you start to make a change. With supermarket solutions, you could expose your teeth to harsh chemicals. If you have not spoken to an oral health professional about your condition, you could be damaging your smile through the weakening of your enamel.
By starting with a cleaning and examination with your dental provider, you can ensure that your tooth discoloration comes as a result of extrinsic stains. After you receive a diagnosis, you can talk with your dentist about how to treat your condition.
You Have Teeth Whitening Options With Our Team Of Dental Experts
At our office, we give you a choice between two distinct methods of teeth whitening. The first is a simple at-home course of treatment that you can accomplish on your own timeline. Simply fill your custom trays with our gentle lifting agent and wear them for the prescribed period of time!
If you are in need of a quick smile refresh, talk to our staff about the possibility of whitening in the office. With a single visit that typically lasts around an hour, you can embrace the day with a brighter smile. This option works well for those who have a significant event coming up, such as a wedding or job interview.
Learn More About Your Teeth Whitening Options From Contemporary Dental
When you need to see an improvement in the quality of your smile, talk to our team about your different options in teeth whitening. For more information, give us a call at Contemporary Dental & Orthodontics in Bellaire, TX at (713)668-9119 today!