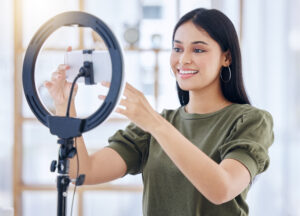 If you are struggling with the appearance of your smile due to misalignment or malocclusion, take some time to talk to your dentist about your available options in treatment. Your condition can impact a wide range of areas of your life, both professionally and socially, so learn about how you can achieve a more attractive smile with positive orthodontics. With the use of traditional braces, lingual braces, and clear aligners, we give you an array of options to help you to reach your smile goals.
At our dental office in Bellaire, TX, you have options in your orthodontic treatment so that you can make the decision that is right for your smile. With the use of clear aligners, you have the opportunity to improve your dental health as well as your appearance with a more discreet solution. Talk to your dentist about whether this form of orthodontic treatment is right for you, and learn about all of the ways that clear aligners can help you to improve the look and functionality of your smile. You may be surprised at your orthodontic treatment possibilities!
Bring Your Smile Into Clearer Focus With A Smile Improvement You Can Keep To Yourself
When your smile is noticeably out of alignment, it can affect many different areas of your life. You may find yourself shying away from meeting new people, as your teeth are holding you back from being your true self. Or you might notice that you stay quiet during big important work meeting in your professional existence.
If you are hiding your smile from the world due to misalignment, talk to your provider about all of your orthodontic options so that you can discover the advantages of each. This way, you can make a decision that suits your specific smile needs. Clear aligner therapy uses a nearly invisible set of progressive custom trays to shift the location of your teeth along your oral ridge.
How Clear Aligner Therapy Helps You To Have A More Attractive Smile
With your new clear aligner orthodontic solution from our team, you will receive a set of progressive trays that you wear consistently throughout the day. Keeping these trays in your mouth for the prescribed period of time is vital to this process, so be sure to only remove them when your dentist tells you to take them out. As you grow nearer to your smile goal, you will swap them out with a new set, continuing your treatment and helping you to achieve a more attractive appearance.
Learn More About Clear Aligner Therapy With Contemporary Dental
When you need to see an improvement to the look and function of your smile, talk to your dentist about your options in orthodontic treatment. For more information on clear aligner therapy, give us a call at Contemporary Dental & Orthodontics in Bellaire, TX at (713)668-9119 today!