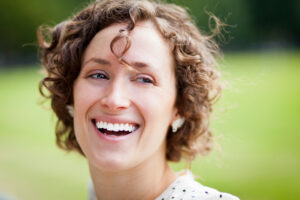 When your smile is out of alignment, you could be holding yourself back in your daily life. Professionally, you might be hesitant to speak up in important meetings, or maybe you are less confident in a job interview. Socially, we rely upon our first impressions with new friends, and your smile is important in this process. For many, the idea of traditional orthodontic enhancement seems like too much of a hassle to take on. Thankfully, there is a helpful solution that is available to you!
At Contemporary Dental in Bellaire, TX, we offer you a discreet solution alongside our traditional means of orthodontics. Clear aligner treatment uses custom oral trays that you wear throughout the day. Progressively, you will change these out with ones that are closer to your goal. These trays are nearly invisible, so they work throughout the day to improve your smile. Your alignment solution even works while you are sleeping to give you a more balanced and even mouth, which has benefits in both the medical and cosmetic arenas!
Is Your Misalignment Affecting Your Life?
Alignment issues can keep you back in your daily life if you do not feel confident when you open your mouth. You may cover your mouth when you talk, or even refrain from speaking up. Let the world know that you are not timid with a helpful improvement of your smile.
During your checkup, discuss your concerns with your qualified dental health provider, as these issues can affect more than your appearance. When your teeth crowd and overlap, there may be areas that you cannot fully keep clean on your own. Plaque and tartar accumulation in these places contribute to tooth decay, so be sure to stick to your regular schedule of cleanings. You should never go longer than six months between your visits, as you need a consistent level of care throughout your life.
Clear Aligner Treatment Helps You Bring Your Dentistry Into Focus
The use of clear aligners as an orthodontic therapy has a number of helpful advantages. One of the most popular aspects of this treatment is its privacy. Your trays are nearly invisible, so your friends and coworkers can judge you by your results. Keep your dental care to yourself with a discreet way to improve the level of your oral health. Your treatment also contacts your teeth with a maximum amount of surface area, which allows the trays to spread the strain effectively through the jaw.
A Nearly Invisible Solution In Bellaire, TX
Give us a call at Contemporary Dental & Orthodontics in Bellaire, TX at 713-668-9119 to set aside a time for your consultation. The improvement of your smile can be achieved through the use of clear aligner trays, which gradually shift your smile into focus.