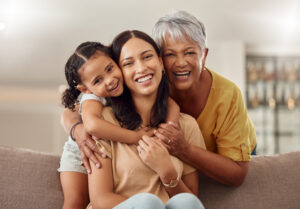 A beautiful smile relies on stable and proper alignment. This term refers to the orientation and location of the teeth and even if your individual structures are strong, imbalance can create issues. Overlapping can create areas that become difficult to thoroughly clean and when bacteria develop colonies with these hard-to-reach locations, cavities can develop. These microorganisms release harmful acids that can erode the surface of the tooth.
Others may have perfectly healthy teeth, but wish for a tidier appearance of their smile. Alignment treatment can be a fantastic way to improve your overall look while giving you a more comfortable bite. At Contemporary Dental & Orthodontics in Bellaire, TX, we have an array of ways to address misaligned smiles. Whether you are a teen looking to give yourself a solid oral health foundation or happen to be a little bit older, there is a treatment that fits your needs and can help you live your best alignment life!
Help Your Teen Develop A Beautiful Smile
If you are the parent of an adolescent, or if you happen to be a teenager yourself, the development of this young mouth needs consistent monitoring. Your six month checkups are effective in keeping an eye on this growth, so it is important to stick to a strict regimen. Routine cleanings and examinations can help to spot troubles before they progress further.
This is also a time when orthodontics can be especially effective at ensuring your adult teeth rest in a proper location within your mouth. Alignment treatment can help you to grow into your smile now rather than correcting it later when things are more set. In addition, this approach can help you to avoid potential enamel damage that can occur when certain teeth and areas of the jaw are more used than others.
A Discreet Solution For Adults
If you are a professional, you might not want to show your co-workers your orthodontic enhancement. In these instances, a clear aligner can help to minimize how much others can see. For some, aligner trays will not be suitable for your situation. For these patients, there are also lingual braces, which are placed behind the teeth and keep things discreet.
For patients of all ages, alignment improvement can help you to keep your smile safe and in proper balance. This can avoid overuse and protect your enamel from this method of erosion. No longer are braces focused on the mouths of young individuals!
Take Control Of Your Smile In Bellaire, TX
Find out how we can help you have a more beautiful smile. Call Contemporary Dental & Orthodontics in Bellaire, TX at 713-668-9119 to schedule a consultation so we can discuss your goals in your alignment treatment. Discover a whole new world with a balanced smile!