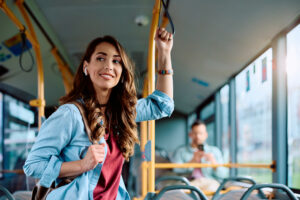 Have you been struggling with the appearance of your smile? Most of us have something that we would like to change, and if you are looking for a way to enhance your look, talk to a team of talented cosmetic dentistry professionals about your options. You may be surprised to learn about all of the possibilities available to you from our team. When you need a change, we are here to help!
At our dental practice in Bellaire, TX, we can give you a beautiful new smile with the use of porcelain veneers. This method of cosmetic dentistry uses a thin layer of ceramic material to upgrade and enhance the appearance of your teeth. Be sure to discuss all of your issues with your dentistry, as porcelain veneers can improve multiple different aspects of your smile's appearance. If it helps, write down the things that are bugging you so that you can tell your provider about all of your needs. Veneers can also be a solution for your chipped or cracked teeth!
Porcelain Veneers Can Help You To Achieve A More Attractive Smile
If you have issues with the way your teeth appear when you speak or smile, your condition can hold you back in life. After all, your first impressions rely upon your appearance. Whether we like it or not, your smile plays a significant role in meeting new people. Stop letting yourself be limited by your oral health!
One of your cosmetic choices is through the placement of elegant new porcelain veneers. This enhancement procedure uses a thin sliver of ceramic to cover your existing natural tooth material, giving you a new external surface. Veneers can help you to achieve a more beautiful smile in a single location or for a full new set of fronts, so talk with our team about your needs!
Veneers Give You A Custom Solution For Your Unique Smile
When you need a smile upgrade, talk to our helpful staff of dental professionals about everything that is bothering you. Even if it feels like a minor concern, there may be a simple solution with the use of porcelain veneers. Since our talented ceramicists craft your new custom veneers, they can adjust things to make sure that your smile looks great!
This option can also be beneficial in the repair of cracked or broken teeth. If you have chips or cracks, talk to us about how porcelain veneers can renew your dental defenses.
Elegant Porcelain Veneers From Contemporary Dental In Bellaire, TX
When your smile is in need of an enhancement, talk to our team of trusted cosmetic dentists about your situation. Give us a call at Contemporary Dental & Orthodontics in Bellaire, TX at (713)668-9119 for more information or to schedule your consultation!