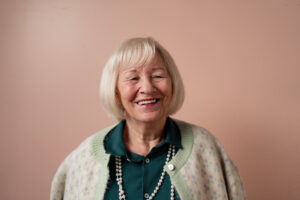 Cosmetic dental concerns are present in almost everyone. No matter how small, everyone seems to have something they would like to change about their smile. If these issues are affecting your self-confidence, then speak with a trained dental professional about your options in improving the quality of your smile. Helpful cosmetic dentistry is just around the corner at Contemporary Dental & Orthodontics in Bellaire, TX, so speak with us today about your improvement possibilities.
The yellowing of your teeth can leave you with a dull appearance. Gentle whitening can help you to lift years of extrinsic stains from your enamel. We offer speedy in-office treatment as well as home trays that you can use alongside your nightly dental care. Clean up an uneven gumline with contouring and during your examination, discuss any enamel damage. Porcelain veneers are a helpful way of giving you a gorgeous set of teeth without moving or extracting your natural material. Look and feel your best from cosmetic dentistry from Contemporary Dental!
Remove Years Of Unwanted Stains From Your Enamel
Coloration issues are a common concern, as years of stain accumulation can be difficult to remove on your own. While there are available over-the-counter options, speak with a professional before using these. A cleaning and examination can help you to know if these products could work for your situation. Certain discoloration comes from external sources and some happens from within, so you want to know which approach will be effective before you begin placing bleaching agents on your teeth.
We have two different forms of treatment of extrinsic stains on your teeth. An in-office whitening can help you achieve a brighter shade in one visit, which usually takes less than an hour. Walk out of your appointment with a revived smile or instead choose an at-home solution. These trays can be used around your nightly oral health regimen!
Solutions For Your Whole Mouth
Beyond the whitening of your teeth, there are options in changing the physical aspects of your smile. Gum contouring is a way of evening out the gumline if you experience overgrowth of this tissue. If your teeth appear stubby as a result of overgrown gums, the shaping of your gumline can help.
Porcelain veneers bring an added versatility to your cosmetic dentistry. These are thin slivers of translucent ceramic that reinforce your existing tooth matter. Veneers attach permanently and can last for decades with appropriate oral health maintenance.
Cosmetic Dentistry In Bellaire, TX
The team at Contemporary Dental & Orthodontics in Bellaire, TX at 713-668-9119 is here for your cosmetic dental needs. Lift years of stains from your enamel with our teeth whitening options, either in-office or in the comfort of your own home. Discuss all of your options at your consultation!