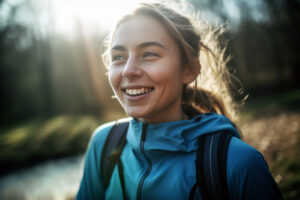 Have you broken or cracked one of your teeth? If so, speak with a dentist quickly in order to prevent future damage at the location. Our office can help you to achieve lasting stability after you have lost the protection of a fully healthy tooth. Whether your situation stems from an injury or from infection, our team is here to help you to retain as much of your existing material as possible!
When you have a tooth in need of repair, talk with our dental office in Bellaire, TX about the possibility of an elegant new dental crown. This process uses a durable cap to help you regain your bite function without pain or discomfort, and it can also prevent the spread of infection after a root canal treatment procedure. If you have been holding off on seeking treatment for your cracked or broken tooth, take some time to speak with a trusted dental professional today!
Protect Your Smile With A Sturdy Dental Crown
Anyone can experience an injury to a tooth, and the most important thing to remember is that speedy restoration can help you to avoid further harm. Your enamel provides a strong barrier between your mouth and the vulnerable soft tissue beneath, and without this protection, you are at risk of internal infection.
One of the helpful methods of restoration available at our office is the placement of a dental crown. This is a durable cap that your dentist will permanently attach to your existing tooth structure, giving you a lasting repair. Your crown may be made of a number of materials, so talk with your provider about the choice that fits your smile the best. We have options that blend in with the coloration of your natural enamel!
Dental Crowns Improve Stability After A Root Canal Treatment
If you have started to feel pain or discomfort in an area of your mouth, it could be as a result of infection within the tooth. This situation often requires a root canal treatment, which removes the collection of soft tissue known as pulp. Afterward, your dentist will seal the connection to your jaw, preventing reinfection.
As this process requires the removal of a significant part of your tooth, you will need a crown to restore the location to full functionality. Talk to your dentist about your options, but be sure to tend to your infection before it has a chance to spread. We can help you through every step of the way!
Learn More About Dental Crowns In Bellaire, TX
For the treatment of your broken or cracked tooth, reach out to a member of our team about the possibility of a dental crown. To set aside some time for an appointment, call Contemporary Dental & Orthodontics in Bellaire, TX at (713)668-9119.