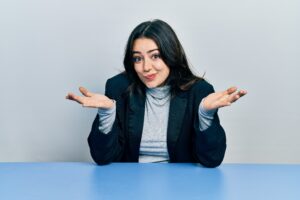 Is there something to worry about once you begin to feel tooth pain? There are times when dental discomfort can be attributed other issues, such as a sinus infection, but sustained or significant discomfort can point to an issue that will require in-office care. When your tooth faces the threat of severe decay, you can find yourself in need of root canal therapy. A root canal removes bacteria and infected tissues from within the tooth structure. Through this service, we can restore a tooth's health after an infection has formed. Our Bellaire, TX dentist's office can make sure the tooth remains healthy by capping it with a dental crown after this procedure.
Why Some Cavities Need To Be Addressed Through Root Canal Therapy
Cavities worsen in severity over time. If they are caught early, they can be treated when damage only affects your enamel, which preserves more of the tooth structure and leads to a more conservative care experience. In these situations, the removal of decayed tissues and bacteria can be followed by the placement of a dental filling. However, when cavities are not caught in time, they will continue to grow and do harm to your tooth structure. Eventually, that can lead to harmful microbes entering the tooth structure and causing problems with an infection.
Your Procedure Can Stop A Potentially Serious Problem
Through root canal therapy, we can deal with a severe cavity that has left your tooth infected. The procedure will see your dentist carefully access the pulp, the inner chamber of the tooth structure, to remove harmful microbes and infected tissues. After this removal takes place, the pulp is sealed, and the tooth is protected through the placement of a dental crown.
Lowering Your Risk For Future Oral Health Problems
It can be reassuring to know that cavity treatment can help even when the harm done by decay is severe. However, you should stay consistent about preventive dental care in order to prevent new problems from forming. After all, a tooth will permanently lose a portion of its structure even after a successful procedure. Through consistent checkups and cleanings, along with a good oral hygiene routine that you practice between appointments, you can lower your risk for the kinds of problems that make restorative dentistry necessary.
Talk To Your Bellaire, TX Dentist About Scheduling A Root Canal
Through root canal therapy, we can take on problems with severe cavities that leave you with a painful infection. In addition to addressing the problem itself, we can see to it that your tooth is safe by placing a durable, lifelike crown! If you would like to find out more about how we can help you, please reach out to Contemporary Dental And Orthodontics at 713-668-9119.