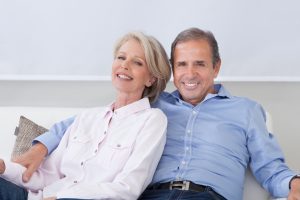 Losing a single tooth can hurt your confidence in the way you look, and it can also create problems for your oral health. While losing one tooth can have serious consequences, your issues can become even harder to ignore when lose several teeth! In addition to making more trouble for your smile and bite function, multiple missing teeth can make you worry that the process of restoring your full smile will be more difficult. At our Bellaire, TX dentist's office, we are ready to take on the issues caused by tooth loss. Through the right approach to prosthetic dental treatment, we can give you renewed confidence in your smile and bite function! One thing we can recommend is treatment that includes the support from dental implants to hold your prosthetic appliance (or appliances) permanently.
The Loss Of Teeth Can Take A Serious Toll On Your Smile And Oral Health
The impact of tooth loss is felt in more than one way. The change to your smile can make you self-conscious, as you can worry that people will develop a negative impression of you after noticing any gaps where teeth should be. You can also struggle to bite and chew food without problems, as you may have a difficult time working through tougher meals. Changing your bite function to work around problems can lead to stress on your jaw joints and muscles that can lead to the development of TMJ disorder. There is also a risk that teeth next to a gap will loosen and become lost over time, as they have less support than they should.
How Implant Dentistry Helps Patients With Incomplete Smiles
Implant dentistry helps patients regain more than just their confidence in their smile. With implants in place, it is possible to secure restorations so that they can be trusted to absorb bite pressure. We can secure a dental crown to an implant and close a single gap, or recommend the use of multiple implants to hold larger prosthetic appliances.
We Can Use Implants To Hold A Full Denture!
A full denture can give you back your smile if you have lost an entire row of teeth. Over time, removable dentures can begin to feel less secure, as jawbone deterioration occurs after tooth loss due to a lack of stimulation from teeth roots. With a series of implants, we can provide a more comfortable experience by permanently securing your custom denture. In addition to having more stability for biting and chewing food, this approach to restoring your smile can ensure your prosthetic stays comfortable!
Talk To Your Bellaire, TX Dentist's Office About Restoring Your Full Smile
At our Bellaire, TX dentist's office, patients who are affected by tooth loss can make plans to restore their smile and dental function! To learn more about our ability to help you if you are missing several teeth, or even an entire row of teeth, please call Contemporary Dental And Orthodontics at 713-668-9119.