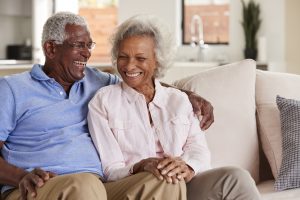 With just one tooth gone from your smile, you can find that you are not able to bite and chew as comfortably as you used to. Depending on which tooth you lost, you could find yourself unable to smile with confidence, too! Unfortunately, some people will not look into prosthetic dental work until they have lost several teeth. At that point, functional issues can become even more difficult to ignore, and the impact on your appearance can be significant. Our Bellaire, TX dentist's office is prepared to help those who need to have several missing teeth restored. After an evaluation, we can talk to you about the restorations that can help you, and discuss prosthetic dental work as part of a larger plan to fully restore your oral health.
Addressing Problems With Multiple Missing Teeth
If you have lost multiple teeth, you can have a harder time eating, and you can find yourself trying to avoid smiling or speaking in a way that lets others notice the gaps between your remaining teeth. You should know that in addition to facing these problems, you also face a higher risk for losing more teeth, and you may begin experiencing problems with jawbone deterioration over time. While it can be intimidating to start the process of fully restoring your smile, there are lasting benefits to care that you should know about. You can improve your appearance, have an easier time enjoying a full range of foods, and even address problems with jawbone deterioration with the right prosthetic appliance!
Different Prosthetic Appliances Are Available To Restore Your Smile
Depending on how tooth loss affects you, we may recommend a custom dental bridge or partial denture. Partial dentures make it possible to restore a smile with non-adjacent gaps with just one restoration. If all of your lost teeth are in the same area, a dental bridge can be made to replace all of them. Any time our practice performs prosthodontic work, you will be treated to care that focuses on addressing the cosmetic as well as the oral health issues connected to tooth loss. What this means is that your work can improve the way you look while also giving you back your confident, natural bite!
How Dental Implants Fit Into Plans To Restore An Incomplete Smile
Dental implants often make their way into plans to restore a person's incomplete smile. They allow us to secure restorations to a person's jawbone, making it easier for them to bite, chew, and speak while they have a prosthetic in place. The implant is carefully set directly into a person's jawbone. After this happens, your jawbone will actually fuse to the implant while you heal, creating a significant hold that makes restorations more secure.
Talk To Your Bellaire, TX Dentist's Office About Prosthetic Dentistry
At our Bellaire, TX dentist's office, individuals who have suffered from tooth loss can meet with us and learn how we can give them back a full, confident smile and a stronger bite! To learn more, contact Contemporary Dental And Orthodontics at 713-668-9119.