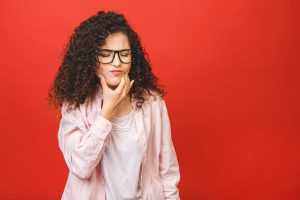 Your Bellaire, TX dentist is able to take care of patients in many different situations. In addition to providing preventive dental services through routine checkups, we are also able to arrange cosmetic and restorative dental work. What you should know is that – if necessary – we are prepared to take care of you during a dental emergency. Hopefully, this is not something you have to learn firsthand! However, if you do wind up in a situation where urgent treatment is recommended, you can be relieved to know that our practice can bring you in for care on short notice. This includes work in a situation where you have persistent pain, a chipped or cracked tooth, or even a tooth that has been knocked out!
Some Problems With Your Smile Can Call For Urgent Treatment
If your tooth is injured, if you have hard-to-manage dental pain, or if there is any other issue with your oral health that feels urgent, you can schedule care on short notice. Our practice makes emergency restorative dental work available because we understand how uncomfortable a problem can be. With that said, we also make care available on short notice because the condition of your tooth may worsen over time without treatment, which can lead to undesirable complications.
Responding To Your Urgent Problem
After making contact with our practice and explaining the predicament you are in, we can bring you in for urgent dental work. In many situations, endodontic work can be required. Endodontic work refers to work on the interior of your tooth, which can become damaged or infected after an injury. Through root canal treatment, we can make sure that an internal issue is no longer a concern for you. We are also able to restore a problem tooth through the placement of a dental crown. A custom crown can cover a tooth to keep it safe, provide important bite support, and even improve your smile!
What Can My Dentist Do If My Tooth Is Knocked Out?
Can a tooth be restored if it has been knocked out? It may be possible to save a tooth on short notice, but in some cases it will not be possible even with access to emergency care. This does NOT mean that you are stuck with an incomplete smile! If we are not able to save your tooth, we can discuss replacing it with a dental implant-held prosthetic appliance. The implant is able to hold a restoration in place to make it more comfortable, and to make biting and chewing easier.
Talk To Your Bellaire, TX Dentist About Emergency Dental Work
If you find yourself in need of emergency dental work, you can be happy to know that it is available from our Bellaire, TX dentist's office. To find out more about us, and how we can help you take care of your teeth, call Contemporary Dental And Orthodontics at 713-668-9119.