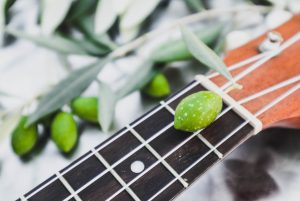 From Thursday, May 16 through Sunday, May 19, the Houston Greek Fest will provide plenty of food and fun for everyone to enjoy! This event, which has entertained Houston residents and celebrated Greek traditions for more than twenty years now, provides education, and plenty of fun. Musicians, dancers, and other artists will be on hand to bring traditional Greek art and culture to life during this four-day experience. Tours of St. Basil The Great Orthodox Church will also take place during the fest. As summer approaches, your family will surely find plenty of great ways to spend time together. Remember that summer is also a great time for families to schedule dental appointments, particularly for kids. Your Bellaire, TX dentist's office is ready to offer regular dental care for adults, and pediatric dental checkups for the kids.
When:
The Houston Greek Fest will begin on Thursday, May 16 and run through Sunday, May 19.
Where:
This event is being held at the St. Basil The Great Orthodox Church, which is located at 1100 Eldridge Parkway, Houston, TX.
Cost:
Admission to this event is $3.
Activities Include:
You can learn about Greek history and art, explore a church that has been voted one of the area's most beautiful by the Houston Press, and enjoy live performances during this four-day event!
For More Information:
For more information about this event, click here.
Schedule Dental Care For Your Family At Contemporary Dental And Orthodontics!
At Contemporary Dental And Orthodontics, families can look forward to a range of beneficial oral health services. Our practice can help your kids keep their teeth in great shape, and take on any oral health challenges, like poor dental alignment, that affect them. We are also ready to help adult patients maintain healthy teeth and gums! If you would like to learn more, schedule a consultation by calling Contemporary Dental in Bellaire, TX, today at 713-668-9119.