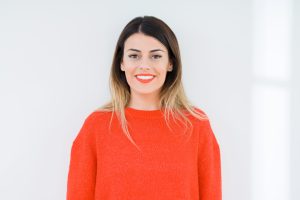 Is it really possible for a cosmetic smile improvement to involve work on something other than your teeth? For some patients, the issues with their appearance can be best solved with a gum contouring treatment. This procedure involves a carefully planned recontouring of your periodontal tissues. As a result of this work, you can enjoy improvements concerning bulky or uneven gum tissue, which can disrupt your appearance. This work can also make shorter teeth appear longer. You can be surprised by what your Bellaire, TX dentist can do to make positive changes to the way you look. If you would like to learn more, you can set up a consultation to find out how cosmetic dental work can meet your needs.
What Can A Gum Contouring Treatment Do To Improve The Way You Look?
A gum contouring procedure will see your dentist carefully remove excess periodontal tissues. By making precise removals, your smile can take on a more symmetrical, even look. This is also helpful for people who feel that their gums are too prominent when they smile.
What Other Steps Can You Take To Show Off Your Best, Brightest Smile?
Cosmetic dental treatments vary, which means there are several procedures available to help a patient improve the way they look. If you want to fix problems with the shape or size of your teeth, porcelain veneers can be your path to your best smile. If you want to take care of bothersome stains, a teeth whitening treatment can make your enamel bright again. You can take time during a consultation to learn how the various procedures open to you might help you. If your problem is with teeth that are crooked, or unevenly spaced, you can also discuss the benefits of orthodontic work.
Talk To Contemporary Dental And Orthodontics About A Gum Contouring Treatment
At Contemporary Dental And Orthodontics, patients who want to address uneven or bulky gum tissues can learn about a gum contouring treatment. This is one of many helpful procedures for people who want to improve the way they look when they smile. For more information, you can schedule a consultation by calling Contemporary Dental in Bellaire, TX, today at 713-668-9119. We are proud to welcome individuals in Bellaire, Houston, West University/Southside Place, Southwest Houston, the Galleria area, and all surrounding areas.