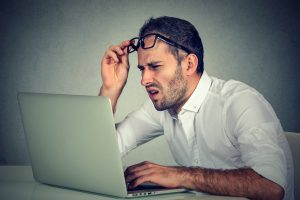 What oral health issue is most likely to cause tooth loss for adults? You might expect that cavity troubles are to blame, or that physical injuries lead to tooth loss more than any other problem. The secret to improving your chances of maintaining your teeth actually lies with your gums. Advanced gum disease can be difficult to manage, and the condition can lead to a deterioration of tissues that keep teeth in place. Because of this, people who suffer from this condition face a higher risk for losses. What can you do to avoid this fate? Your Bellaire, TX dentist can help you manage your periodontal health by regularly examining your gums. You can also take action by making sure your brushing and flossing routine includes a thorough cleaning of your teeth at your gum line.
Making Sure Your Periodontal Problems Are Properly Addressed
If you want to protect yourself against periodontal problems, make sure you are giving attention to your gum line when you brush and floss. If you have a tendency of making limited movements with your brush, or rushing through your flossing routine, you may be giving oral bacteria opportunities to gather and thrive against your gums.
Your Dentist Is Ready To Help You Replace Teeth That Are Missing
What can you do if you have already suffered tooth loss? Your dentist can work with you to restore what is missing, and give you back your complete smile. Once you are approved, you can start the process of receiving a dental implant, or dental implants, to hold prosthetic work in place. This can lead to better daily support, and long-term oral health benefits.
Contemporary Dental And Orthodontics Can Help You Address Issues That Can Lead To Tooth Loss
At Contemporary Dental And Orthodontics, you can receive important support for your dental and periodontal health needs. Our practice is proud to make smile care a high priority for individuals in Bellaire, TX, the Houston metro area, and all other surrounding communities. For more information, you can schedule a consultation by calling Contemporary Dental in Bellaire, TX, today at 713-668-9119.