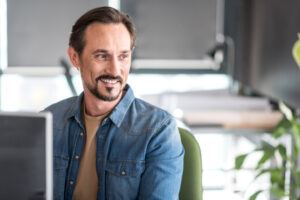 Can you remember the last time you were in the office for a routine dental checkup? Here in the United States, an alarming number of people are missing out on these important visits, and this is an unfortunate statistic. Most people require these appointments every six months, but some can benefit from an accelerated schedule of treatment. Talk to your provider about your schedule and take the time to keep to your timeline of semiannual checkups!
If it has been a while since the last time you came in for a cleaning and examination, come see our helpful team of local dentists in Bellaire, TX. With consistent checkups with our oral health experts, you can keep the emphasis on maintaining your smile. Your regular brushing and flossing is an important part of your prevention, but you still need to see a dentist at least twice each year for routine care. Take positive steps in your smile maintenance with a cleaning and examination!
Your Semiannual Checkup Helps You To Have A Cleaner Smile
When you come into the office for your semiannual dental checkup, your visit will start with a thorough cleaning of the surface of your teeth. In between your checkups, harmful bacterial buildup can start to form where your brushing and flossing is not doing the job well enough. This starts with a biofilm called plaque, which is what you brush off of your teeth twice daily. If this material stays in your mouth for an extended period of time, it can calcify into a harder form.
At this point, your plaque accumulation turns into tartar, which becomes more difficult to remove. In fact, when this happens, you need the help of a trained dental professional to safely clean away your tartar buildup. By sticking to your schedule of cleanings, you can have a fresher smile!
Keep A Smile Journal Before Your Visit And Ask Questions
Your appointment for a dental checkup is also your opportunity to learn more about ways to improve your smile maintenance. At our office, we understand that sometimes you may forget to bring up everything that you would like to discuss. In order to make sure that you remember all of your questions, it can be helpful to keep a smile journal before your visit. During the examination portion of your checkup, you can refer back to it when talking about your oral health needs.
Schedule Your Next Dental Checkup With Contemporary Dental
If it is time for your next cleaning and examination, take this opportunity to learn more about your smile. To set up a time for your next visit, give us a call at Contemporary Dental & Orthodontics in Bellaire, TX at (713)668-9119!