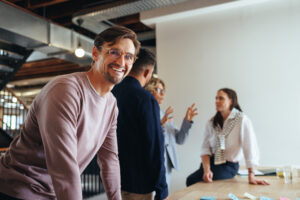 When you brush your teeth, are you spending enough time taking care of your gumline? While your periodontal tissue may seem like a supporting cast member of your smile, your gums play a pivotal role in the success of your smile. But even though periodontal disease is routinely identified as the most common cause of tooth loss, the infection and inflammation of the gums is found in nearly half of all Americans over the age of thirty.
Take some time to speak with our team of determined preventive dental experts in Bellaire, TX about improving the health of your gums. If you have started to see a change in your gumline, it is important to see your provider quickly, as periodontal disease can cause devastating effects to your smile if left untreated. You may have noticed that your gums are starting to look more swollen and redder in an area of your smile, which could be a sign that bacterial infection has started to take hold. Or if you have begun to experience bleeding while brushing your teeth, this is a sign to talk with your dentist about periodontal services!
Has It Been A While Since Your Last Cleaning And Examination?
Your regular oral health hygiene maintenance is highly important to the success of your smile, and your dedication to brushing just simply is not enough to keep your oral health at a high level. By sticking to your specific schedule of semiannual checkups, you give yourself an opportunity to keep your smile safe as you age. If you are struggling to remember the date of your last appointment, it may be time for you to come back into the office.
Most people need these appointments ever six months, but some patients have genetic or environmental factors that make more frequent visits a need. Talk to your dentist about your smile, and be sure to follow through with your checkups!
Scaling And Root Planing Can Help You To Care For Your Gumline
When you are in the office, your dentist might give you a recommendation for dedicated treatment for your periodontal tissue. Over time, you may have a buildup of plaque and tartar at and below your gumline, and a combined set of techniques known as scaling and root planing can help. With a deeper clean around your teeth, you can better care for your gums, so talk to your provider about the advantages of a thorough removal of plaque and tartar from your gumline!
Schedule Your Next Appointment With Contemporary Cental In Bellaire, TX
If you have started to see a change in your gums, talk to our team about your options. Learn more about periodontal services by giving us a call at Contemporary Dental & Orthodontics in Bellaire, TX at (713)668-9119!