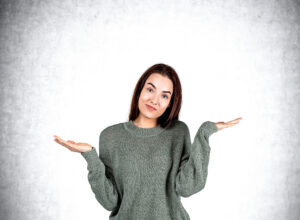 It may seem obvious to recommend that you avoid problems with your health. Unfortunately, people sometimes let problems with their smile remain untreated because they overlook worrying symptoms, and because they are not consistent about dental exams. When you have a problem with gingivitis, leaving it unaddressed can lead to complications as the infection worsens over time. The more you put off a trip to the dentist's office, the more likely it is that your condition will become more serious, which means it becomes harder to manage and more likely to cause serious issues, including tooth loss! Our Bellaire, TX dental practice is prepared to help. In addition to helping with gingivitis, you can meet with a periodontal specialist on-site to discuss care for a more serious infection.
Gum Disease Can Cause Have Consequences
While gingivitis is a problem to watch out for, the condition is reversible. The right in-office care and the right hygiene efforts can effectively put a stop to the issue and give your periodontal tissues the chance to recover and return to good health. Unfortunately, when an infection is not dealt with in time, it can worsen, leading to more difficulties with your well-being. A person whose condition is more advanced becomes vulnerable to tooth loss due to the destruction of tissues that keep teeth in position. They also need to worry about the way an infection can influence their larger well-being.
Maintaining Your Periodontal Health During Regular Visits
At your regular dental checkups, your gums, teeth, and oral structures are carefully evaluated for potential health issues. You also enjoy a scheduled cleaning that will help you avoid problems with gingivitis in the future. While a routine cleaning can help patients remain healthy, another approach can benefit you if you already have symptoms of gingivitis. Through scaling and root planing, we can both remove bacteria from your roots that are causing problems for your gums and polish the tooth structure to make it more difficult for microbes to gather.
Discussing More Advanced Care For Your Gums
For patients who are in need of help with more severe periodontitis, the advanced stage of gum disease, we can introduce you to our on-site specialist to arrange more involved services. Because we have someone at our practice who can support you, we can make it easier for you to begin treatment to better maintain your gum health and avoid potential complications!
Talk To Your Bellaire, TX Dentist About Treating Gingivitis
Through the right management of your periodontal health, we can help you maintain healthy gums and prevent unwanted complications from impacting your quality of life. If you want to know more or wish to set up an appointment, please reach out to Contemporary Dental And Orthodontics at 713-668-9119.