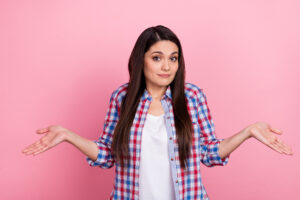 Whenever you have problems with your dental health, it can be reassuring to know that your needs can be promptly met. At our Bellaire, TX dental practice, we can actually help patients enjoy results from treatment in less time than you expect, even when your care calls for the placement of a dental crown. Because we produce lifelike restorations with CEREC technology at our office, we can have a full dental crown designed, produced, and placed in just a single appointment. This reduces the time it takes to complete your restorative dental work, and it can still ensure that your bite function, oral health, and appearance are properly preserved. When damage to your enamel is less significant, we also have the ability to preserve more of your healthy tooth structure through the placement of a partial dental crown.
We Can Help You Recover From Dental Problems In Less Time
With a dental crown, a tooth can be fully protected after a treatment to address advanced dental decay or physical damage. At many other dental practices, you may be told that you will need to set up two appointments to complete this restorative dental procedure. This can be frustrating because it creates a delay in completing treatment, and because you have to rely on a temporary crown that can be uncomfortable. By using CEREC technology, we can provide restorations that are ready to be placed in as little as one visit, which means you have lasting protection sooner!
Receiving Your Same-Day Crown
To place your same-day dental crown, we will first take digital measurements of your tooth to determine the shape and size of your restoration. Through this process, we ensure that your treatment concludes with the placement of a restoration that is just the right shape and size. A digital design is made from those measurements, which is then used to produce your crown in our in-office milling machine. Because this process produces crowns made from a durable and lifelike ceramic material, we can provide results that improve your appearance as well as your oral health.
How Partial Crowns Preserve More Of Your Healthy Enamel
Because we can provide partial crowns, there are times when we can address trouble with your tooth structure while minimizing the preparatory work required in treatment. That means you preserve more of your healthy enamel, but you can still count on the support of your inlay or onlay to provide lasting protection!
Talk To Your Bellaire, TX Dentist About Treatment With A Same-Day Crown!
The right restorative treatment is certainly important, as you need to count on lasting protection for your tooth after a procedure is completed. At our Bellaire, TX dental office, we can provide the right results in a remarkably short time thanks to our use of CEREC technology. To find out how you can receive a same-day dental crown, or to discuss any other matter concerning your oral health, please reach out to Contemporary Dental And Orthodontics at 713-668-9119.