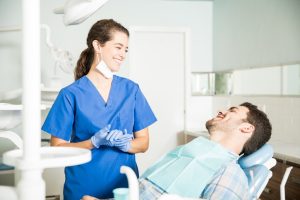 When it comes to effective smile care, consistency can be particularly important. If you are not going in for routine dental services at the recommended times, you can have a more difficult time preventing issues like dental decay and gum disease. Our Bellaire, TX dentist's office provides a membership plan that patients can acquire to stay on track with the right services. With your plan, you can enjoy your recommended cleanings and evaluations, and you can make yourself eligible for further assistance if we need to address issues with your smile. If you have gone without preventive treatments and need to restart services, or if you are new to the area and searching for a dentist, we are ready to help!
How A Membership Plan Benefits Patients
Our dental office's membership plan is designed to give those who sign up access to the preventive services recommended in the course of a year. That means scheduling semiannual dental exams and cleanings that provide protection against problems. With these visits, we can more easily keep you safe against trouble with cavities and gum disease. We will also be able to identify problems that arise and recommend the appropriate care.
The Importance Of Consistent Preventive Care
At home, you can protect your smile by brushing your teeth and flossing. Both should be done consistently – you should brush at least twice a day, and floss at least once before bed. When you do this, you lower your risk for the kind of issues that eventually make restorative dental work necessary. By combining this care with consistent dental visits, you can make problems less likely over time. When you learn more about our membership plan and its benefits, you can find out how we have set it up to ensure patients have access to the right kind of care to avoid difficulties over time.
We Can Provide A Range Of Services To Address Oral Health Issues
In the event that you do have a problem with your oral health that calls for restorative services, we are ready to take them on! Patients with membership plans can often receive discounts on services that we need to perform to restore their dental well-being. Because our team includes specialists who can take on problems like tooth loss, gum disease, and malocclusion, you can find that we are ready to continue caring for you even when you need more involved treatments.
Our Membership Plans Help People In And Around Bellaire, TX Maintain Healthy Smiles
With our membership plan, we make it easier for our patients to consistently visit with us and enjoy beneficial preventive services. If you would like to learn more about these services, or if you have questions about any active problems you may have with your well-being, please contact Contemporary Dental And Orthodontics at 713-668-9119.