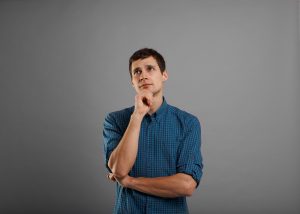 In many cases, dental crowns make saving teeth that are in poor condition possible. When a serious cavity affects your tooth, or when you have a dental injury, your dentist will determine what has to happen to keep the tooth safe, and functional, over time. There are cases where a problem is mild enough to be fixed with a dental filling, so more of your natural tooth structure stays in place. However, there are also times when this is not an option. In these instances, having the ability to place a dental crown means saving you from tooth loss. In addition to providing custom crowns that look like natural teeth, and offer lasting support for your dental function, our Bellaire, TX dental practice can have your restoration ready after just one appointment!
Making Sure Your Tooth Is Properly Supported After A Cavity
Proper support after a cavity is important, as you need to continue biting and chewing naturally. If you have to adjust the way you bite and chew, you make more demands on your remaining teeth, which can become a real issue for your long-term smile health. That wear and tear can raise your risk for cavities, and the compromised motions can put more stress on your jaw joints, and increase your risk for TMJ dysfunction. This is why supplying the right restoration matters. If a filling is not supportive enough to let you bite and chew with your affected tooth, it can lack the functional benefits you need for your long term oral health.
Addressing Serious Tooth Decay
The first step in addressing tooth decay is determining how much harm a cavity has already done to the tooth. If there is an issue with an internal infection, a root canal has to be performed to stop bacteria from doing lasting harm. After all the necessary work to remove decay is completed, a restoration is provided.
Our CEREC Crowns Are Attractive, And More Convenient
Our CEREC-made crowns can have many attractive benefits that you can appreciate. If you are worried about the way a crown might look, you can be relieved upon learning how our crowns are made with lifelike ceramic. You can also be happy about how convenient your treatment will be, as your restoration can be designed and placed after one appointment. Over the years, this convenient and attractive crown can prove to be dependable, too, as you can trust it to retain its condition as you bite and chew.
Contemporary Dental And Orthodontics Can Provide You With A Quality Crown
Contemporary Dental And Orthodontics is ready to provide patients with attractive and durable CEREC dental crowns! Our practice offers a range of modern, patient-friendly treatment options for individuals in and around the Bellaire, TX community. To find out more about us, and how we can help you, contact Contemporary Dental And Orthodontics by calling 713-668-9119.