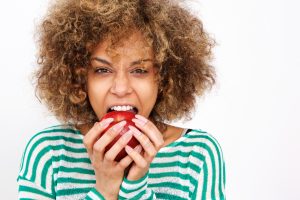 You can – and should – expect your dental restoration to offer more than just basic protection. Your Bellaire, TX dentist's office provides dental crowns made with CEREC technology. These crowns are made in our office, and they can be ready in as little as one visit. They are designed to perfectly fit your tooth, and blend in with your smile. You can be glad to know that in addition to being convenient, and attractive, these restorations are also durable enough to help you maintain good dental function. This is important – the goal during any restorative dental treatment should be to minimize any impact on your smile, oral health, or bite function!
A CEREC Crown Is Convenient, And Durable
CEREC crowns are beneficial for several reasons. One big advantage to using these restorations is that they can be ready in less time than you might think possible. Instead of asking a remote dental lab to produce your custom crown, we have all the technology that is necessary to design your restoration, and produce it. As a result, we are able to have your restorative work completed in as little as one appointment!
When Is It Necessary To Restore A Tooth With A Crown?
Dental crowns are often associated with cavity treatments, and they are frequently used to restore teeth after a root canal treatment has been performed. With that said, there are other times when a crown might be needed. You might need one after you suffer a tooth injury. It could also be necessary if you have an older dental filling or crown that has to be replaced.
Don't Ignore A Possible Dental Problem!
When you think something might be wrong with your tooth, make sure the matter is addressed as soon as possible! If you keep putting off an appointment to see your dentist, even as you experience problems like tooth pain and sensitivity, you could be giving bacteria more time to damage your tooth. If too much harm occurs, a crown may not be enough – you could lose your tooth! If you want to better protect yourself against situations that call for dental crowns, make sure you have regular dental exams and cleanings scheduled. On top of helping you prevent problems, these appointments are good for having problems caught and treated early.
Contemporary Dental And Orthodontics Can Offer A CEREC Dental Crown
A CEREC dental crown from Contemporary Dental And Orthodontics is a convenient, attractive, and reliable solution to many different dental problems. If you have a question or concern about your smile, or if you simply need to schedule your next appointment, our Bellaire, TX practice can help you. To reach Contemporary Dental And Orthodontics, please call 713-668-9119. We look forward to hearing from you!