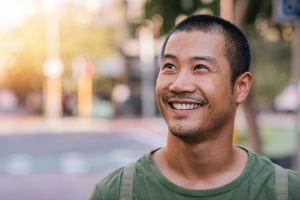 When people consider the problems with crooked teeth, they often focus on the cosmetic dental concerns associated with the matter. A smile affected by poor alignment can look less healthy, and the issue can make a person feel less attractive. What should be understood is that crooked teeth can also negatively affect a person's oral health. One problem with poor dental alignment is that it can change your bite function in ways that create problems for you over time. Certain teeth may become more prone to troubles because you have to rely on them to absorb more biting and chewing impact. A flawed bite may also be the reason a person experiences chronic facial and jaw pains. Your Bellaire, TX dentist's office is prepared to offer orthodontic treatment that can improve an individual's smile, and their oral health.
Understanding The Need For Proper Bite Function
Why does your bite function really matter? If you are successfully biting and chewing your food, is there anything else you should worry about? You may not realize just how much stress you put on your jaw joints during standard activities. If flawed bite movements are not addressed, the problem can worsen over time until you experience issues with TMJ dysfunction. People who have unresolved TMJ issues often experience frequent headaches, facial pain, jaw stiffness and soreness, as well as problems with their neck and shoulders. It should also be pointed out that if your poor dental alignment means you are asking more of certain teeth every time you eat, those teeth are experiencing more friction, and are more likely to need restorative dental work in the future.
Correcting Your Bite By Addressing Your Dental Alignment Issues
By correcting problems with your dental alignment, you can improve your bite, lower your risk for oral health troubles, and improve your smile. Over the course of an initial evaluation, your dentist can talk to you about how to best treat your crooked teeth. In addition to traditional treatment with braces, we can talk about the use of lingual braces, which are more discreetly placed on the back of your teeth.
Find Out About Clear Aligners As An Alternative To Braces
For some people, clear aligners can be an ideal alternative to traditional orthodontic appliances based on movement guided by brackets and wires. Instead of a traditional treatment, your adjustment will rely on a series of clear plastic appliances that are hard to see, and easy to remove. Every time you move from one of these clear appliances to the next, you bring your teeth closer to their ideal places!
Talk To Contemporary Dental And Orthodontics About Correcting Crooked Teeth
If you have issues with crooked teeth, the right procedure can offer cosmetic and oral health benefits! Contemporary Dental And Orthodontics in Bellaire, TX can help you manage the problem with modern orthodontic care. To find out more about our dental and orthodontic services, please contact our Bellaire dental office at 713-668-9119.