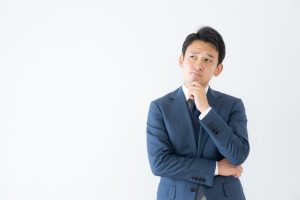 If you are looking for a reason you have a hard time avoiding cavities, make sure you consider this – poorly aligned teeth can be harder to protect, because they can be more difficult to clean. If you have teeth that overlap in a way that makes it more difficult to effectively brush and floss, bacteria will pose a greater threat. Over time, those harder-to-reach bacteria can form plaque, and then tartar. When tartar forms, you will need a professional teeth cleaning to have it removed. Your Bellaire, TX dentist can discuss the benefits of orthodontic work with you. You can find that in addition to showing off an improved smile, you can be better protected against tooth decay at the end of your adjustment!
Teeth That Overlap Can Make Daily Care More Difficult
You need to cover every area of your teeth when you brush and floss. For a person with properly straight teeth, this task can be relatively easy, as long as they are consistent. However, if you have teeth that are crowded, and overlapping, it can become difficult for you to effectively reach cramped areas. Bacteria are certainly able to find room in these spaces, which unfortunately means they are at greater risk for a buildup of harmful agents.
Talking To Your Dentist About Orthodontic Treatment
Your orthodontic work can be more than just a way to improve your smile. You can correct your bite function, which can reduce your risk for TMJ dysfunction. You can also make preventive dental care easier, because you no longer have frustrating overlaps that make bacteria hard to remove.
When you and your dentist review your options for treatment, you can discuss more than just traditional metal braces. If you are a good candidate for using clear braces, you can rely on a series of aligners that are easy to remove, and hard to see.
Preventive Dental Care Is Important For Everyone
Everyone should make preventive dental care a priority, whether or not they have the added hurdle of poorly aligned teeth. By scheduling regular dental exams, you can make sure your smile care routine is delivering the results you want, or – if problems are identified, you can arrange restorative dental work before they worsen. In between appointments, take the time to brush thoroughly twice a day, and floss every day.
Talk To Contemporary Dental And Orthodontics About The Benefits Of Orthodontic Work
Contemporary Dental And Orthodontics is prepared to help people with poor dental alignment. Our practice provides multiple appliances that can help you. In addition to supplying this work, you can also look forward to support in the form of preventive, restorative, and cosmetic dental services. To find out more, schedule a consultation by calling Contemporary Dental in Bellaire, TX, today at 713-668-9119.