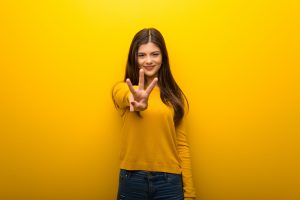 The goal of orthodontic work is always to give you a better smile, right? There are clear benefits to having your teeth straightened when it comes to cosmetic improvements. With that said, this is not the only reason people seek treatment, and it is not the only reason your Bellaire, TX dentist's office might recommend orthodontic care. There are several oral health issues that you can face as a result of poor dental alignment. The problems can affect your ability to prevent problems, and they can make you more vulnerable to developing certain issues. Of course, caring about your appearance is certainly valid. In addition to providing great cosmetic smile improvements after your adjustment, you can actually count on clear aligners to provide fewer issues with the way you look during treatment.
1. You Can Improve Your Bite Function
When you bite and chew food, you cause friction that – over time – can start to affect the look and strength of your enamel. What you might not realize is that because of your crooked teeth, you are asking more of some of your teeth than others. If this issue is not addressed, those teeth can start to become weaker, and more susceptible to harm. This can make it more likely that they will need protection in the form of dental crowns.
2. You Can Reduce Your Risk For Cavities And Gum Disease
If your teeth overlap, there may be areas that are harder for you to clean during your daily brushing and flossing habits. With diligent efforts at home, and regular oral health checkups and cleanings, you can lessen the threat of tooth decay and gum disease because of overlapping teeth. However, you still have reason to be concerned that these harder-to-clean spaces will eventually lead to troubles.
3. You Are Less Likely To Have Issues With Teeth Grinding And TMJ Dysfunction
Troubles with your bite function can do more than just wear down certain teeth. You may not realize it, but your alignment issues may cause you to use unnatural biting and chewing motions that put unnecessary stress on your jaw – operating your jaw in this flawed manner can result in TMJ dysfunction, and bruxism, which can hurt your oral health and quality of life.
Contemporary Dental And Orthodontics Can Offer Great Orthodontic Results!
Contemporary Dental And Orthodontics can provide orthodontic work that improves your smile, and helps you avoid frustrating oral health problems. If you are concerned about the way your crooked teeth might be affecting your life, let us know! Orthodontic care is one of many services we are proud to offer to people in the Bellaire, TX community, as well as those in and around the Houston metro area. If you are ready to schedule a consultation, you can reach Contemporary Dental in Bellaire, TX, today at 713-668-9119.