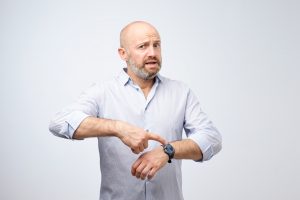 The idea of a long wait for dental treatment can be particularly off-putting if you have an injured tooth. This is a situation people sometimes find themselves in, as they can be stuck waiting for their dentist to receive the dental restoration they need from a dental lab. However, your Bellaire, TX dentist can provide care for you without this frustrating delay. CEREC technology at our practice makes it possible to develop your lifelike dental crown in just one visit. That eliminates any requirement for you to rely on a temporary crown, and it means you can start showing off your restored smile in less time! Our practice can also start working on your smile promptly if you need emergency dental work.
What Can Happen If You Leave A Damaged Tooth Untreated?
If you put off the receipt of care for an injured tooth, you can leave yourself vulnerable to worsening problems. You may not realize just how serious that damage is…until your tooth's condition worsens. A seemingly small crack can grow larger, or you can lose more tooth structure due to a chip in your enamel you put off addressing. You can also face a risk for problems with your pulp, the interior of your tooth. When these problems develop, your dentist has to perform a root canal procedure to save the tooth.
Enjoying Support And Cosmetic Improvement From Your Modern Crown
Modern dental crowns made with CEREC technology provide convenience, cosmetic quality, and enduring support. Instead of putting a temporary crown on an injured tooth, and bringing you back when a custom restoration is ready, your dentist can take digital measurements of your tooth, and craft your crown at the office. The crown can then be placed without that frustrating delay, so that you can be confident in the knowledge that your issue with dental trauma is resolved.
You Should Feel Comfortable Biting And Chewing With Your Injured Tooth After Restorative Work Is Completed
Fully restoring a tooth means more than just preventing future troubles, or making it look attractive again – the work you undergo should allow you to comfortably bite and chew. Your CEREC crown is made to offer functional support. If you have an older restoration that no longer supports biting and chewing pressure, or a recent restoration that feels less supportive, reach out and discuss your concerns with your dentist.
Contemporary Dental And Orthodontics Can Restore Your Injured Tooth!
Contemporary Dental And Orthodontics is prepared to help you by restoring your injured tooth with a CEREC crown! Our practice is committed to providing great oral health support to families in and around the Bellaire, TX community, and those in the Houston metro area. If you would like to learn more about us, you can schedule a consultation by calling Contemporary Dental in Bellaire, TX, today at 713-668-9119.