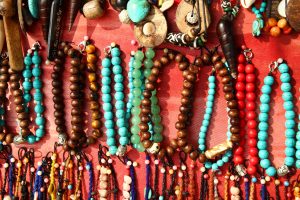 Families will have two chances to check out the special Chimney Rock Market this May! On Sunday, May 5, and again on Sunday, May 19, Chimney Rock Plaza in Houston will welcome shoppers to look at a wide array of arts items, farmers market treats, and more! This is a great family-friendly destination that you can enjoy to find unique trinkets, fresh produce, and other great products that are hard to find elsewhere. A farmers market is a great destination for anyone who wants to pick up fresh, healthy food. Remember that your diet choices can play a big part in your oral health. If you want to keep your smile safe from harm, make sure you eat right, keep up with good brushing and flossing habits, and attend regular dental exams with your Bellaire, TX dentist's office!
When:
The Chimney Rock Market is a semimonthly event. May's market dates are Sunday, May 5 and Sunday, May 19. The market is scheduled to run from 12 pm until 4 pm.
Where:
This event is held at Chimney Rock Plaza, which is located at 3300 Chimney Rock, Houston, TX.
Cost:
Attendance at these markets is free! Prices at different stands will be set by vendors.
Activities Include:
You and your family (including pets!) can explore a market that offers great finds for art lovers, and food lovers! The Chimney Rock Market offers the kind of experience you would expect at a farmers market, and an art market, making it a versatile destination with plenty of charm.
For More Information:
For more information about this event, click here.
Schedule Your Next Dental Appointment At Contemporary Dental And Orthodontics
At Contemporary Dental And Orthodontics, families in and around Bellaire, TX can enjoy quality oral health care! Our practice provides support for people in need of orthodontic work, those interested in cosmetic or restorative dental treatment, and those who need to arrange a routine checkup. You can schedule a consultation by calling Contemporary Dental in Bellaire, TX, today at 713-668-9119.