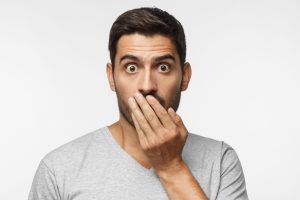 Not every problem with your smile will be serious enough to make restorative dental work necessary, but any problem that affects the quality of your smile can create some understandable concern. For example, your teeth may be totally free of cavities, but you can find them unattractive due to accumulated teeth stains. You can also be worried about dental damage that is superficial, but still distracting. Your Bellaire, TX dentist can talk to you about addressing these issues with cosmetic dental work. The right procedure can give you renewed smile confidence, and put your mind at ease about those frustrating flaws.
Identifying Solutions To Problems With Misshapen Or Damaged Teeth
If you have particular teeth that look unattractive because of their shape, their size, or the presence of damage, your dentist can look at them and determine the best course of action for addressing them. Dental damage can make the placement of a dental crown necessary – this is not needed in all cases, but it is recommended when your tooth's function is impacted. However, if the damage only affects how you look, a porcelain veneer can be used instead. Rather than completely covering your tooth, like a crown would, the veneer only covers the front of your tooth.
How Long Will It Take For Cosmetic Work To Noticeably Improve My Smile?
Cosmetic problems can be solved in less time than you expect, even if you are trying to address many different problems. Porcelain veneers are particularly effective at this, as you can have veneers placed on several teeth to hide flaws like discoloration, damage, and misshapen teeth. For some patients, veneers can even serve as an effective treatment for alignment flaws. This can allow you to see the changes you want without going through a period of orthodontic adjustment.
Taking Care Of Flaws That Are Caused By Poor Dental Alignment
If you have issues with the alignment of teeth that are not treatable with veneers, your dentist can still offer a discreet, effective means of fixing flaws. Clear aligners can move your teeth to their proper positions. This approach has less impact on your appearance than traditional braces, and it can help many people make positive changes that give their smile a more even, healthy look.
Contemporary Dental And Orthodontics Can Help You Deal With Frustrating Smile Flaws
Frustrating smile flaws can be effectively dealt with when you have the right cosmetic dental procedure. Contemporary Dental And Orthodontics is proud to provide services to help individuals in and around Bellaire, TX enjoy more confidence in the way they look! For more information, schedule a consultation by calling Contemporary Dental in Bellaire, TX, today at 713-668-9119.