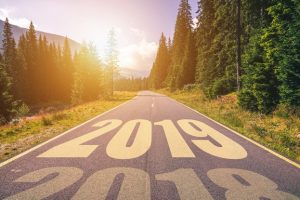 Some patients can feel less than wonderful about their healthy smile, thanks to the presence of cosmetic flaws. If your teeth look discolored, or if you have minor wear and tear that affects the look of your teeth, you can be eager to make improvements. As the start of a new year approaches, you may be keen to spend your 2019 with more confidence in your appearance. Your Bellaire, TX dentist's office can work with you on correcting problems through cosmetic dental care. By identifying the right treatment to improve the way your smile looks, you can show off big improvements. You can also find that the right procedure takes less time than you expect, meaning you might be closer to your ideal improvements than you realize!
What Should You Know About Cosmetic Dental Work?
There are several procedures available to patients who want to make changes to the look of teeth. Discoloration is a familiar problem – while store bought whitening treatments are available, you may find their effects limited. Your dentist can offer a professional whitening treatment experience that can lead to more pronounced changes. If you are concerned about a particular flawed tooth, or a few teeth that seem to cause a problem for your smile, your dentist can focus attention on making corrections that help them fit in with their neighbors more successfully. Porcelain veneers are effective at hiding flaws, as they can address congenital problems as well as superficial damage.
Make Sure Your Oral Health Needs Are Addressed For The New Year, Too
Your dentist is ready to help you improve your smile, but your oral health care deserves attention, too! Make sure you have preventive dental care planned – even if you are confident that your smile is healthy, it is important to stay informed about the condition of your teeth and gums.
Contemporary Dental And Orthodontics Can Help You Improve Your Smile For 2019
At Contemporary Dental And Orthodontics, you can address smile problems by undergoing cosmetic dental work! Our practice is ready to help people in Bellaire, Houston, and all surrounding areas fix concerns they have with their appearance. For more information, schedule a consultation by calling Contemporary Dental today at 713-668-9119.