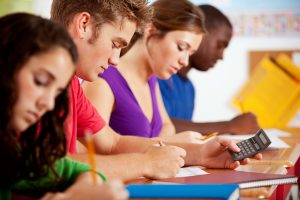 Will your smile care needs change over the years? The basic need to keep your teeth healthy, and protected against threats like cavities and gum disease, will obviously remain consistent. The benefits of regular dental exams can also remain in place – checkups are important for everyone from young children to seniors. With that said, there can be different concerns that develop over time. During pediatric dental appointments, your dentist can help kids learn practice smart brushing and flossing habits, while also informing them about the importance of good oral health. As an adult, you can count on checkups to offer updates on the state of your smile. While natural wear and tear on teeth can change your cavity risk, staying consistent with your oral care regimen can help you preserve your healthy smile through the years.
Questions
True Or False: There is no reason to bring a child to see the dentist until their adult teeth start to arrive.
True Or False: By maintaining healthy gums, and preventing gum disease, you can lower your risk for tooth loss later in life.
True Or False: Patients of all ages can benefit from keeping their teeth healthy.
Answers
False! It is important to keep a child's primary teeth, or "baby teeth," in good condition, even if they are temporary.
True! In advanced stages, your periodontal issues can cause damage to the tissues that keep your teeth secure.
True! Your oral health, like your regular health, always deserves attention. Keeping up with good preventive dental health habits over time can help you avoid problems, and keep your smile looking great!
Contemporary Dental And Orthodontics Can Help You Maintain A Healthy Smile
The health of your smile matters at any age. Contemporary Dental And Orthodontics is ready to help you and your family maintain healthy teeth, and our office can plan treatment for problems that may arise. If you have questions about your treatment options, or if you just need to book a routine checkup, let us know! You can reach our office by calling Contemporary Dental in Bellaire, TX, today at 713-668-9119. We proudly welcome patients who live in Bellaire, Houston, West University/Southside Place, Southwest Houston, the Galleria area, and all other nearby areas.