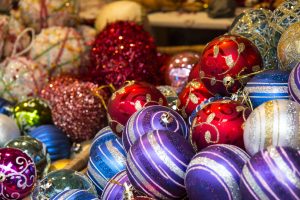 You have two more chances to explore the special Winter Flea By Night events happening at Discovery Green! On the evenings of Saturday, December 15 and Saturday, December 22, there will be many vendors on hand with items that can serve as great decorations, and quality gifts for the holidays. Plenty of items will be available, with styles ranging from rustic, to kitsch, to mid-century, and more! There will also be live music and treats available. Your Bellaire, TX dentist's office hopes everyone finds time to enjoy their holiday season. As the new year approaches, remember that you should have routine dental exams planned for 2019. Our practice is ready to meet with you to help you prevent oral health problems!
When:
The Winter Flea By Night events will take place on Saturday, December 15 and Saturday, December 22. On both nights, the market will be open from 6 pm until 10 pm.
Where:
The market is hosted at Houston's Discovery Green park.
Cost:
No cost is listed to check out the market, and see what vendors are offering!
Activities Include:
You can meet with many different vendors selling wares of varying styles. You can also enjoy live music, and check out the tasty food and drink options available to shoppers.
For More Information:
For more information about this event, click here.
Schedule Dental Care For Yourself Or A Family Member With Contemporary Dental And Orthodontics
At Contemporary Dental And Orthodontics, you can enjoy modern care in a friendly environment. Remember that ongoing dental exams can be important to your overall efforts to prevent problems like tooth decay and gum disease from occurring. For more information, schedule a consultation by calling Contemporary Dental today at 713-668-9119.