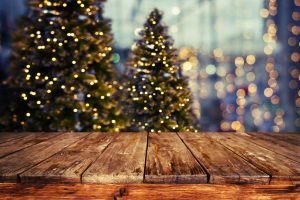 Christmas is almost upon us! In the weeks leading up to the holiday itself, you and your family can be excited to celebrate the season. You can visit the Houston Zoo for a chance to experience their special Zoo Lights displays – TXU Energy is sponsoring this special Christmas display, which turns the zoo into a different kind of winter wonderland. Fifteen miles of environmentally friendly LED lights are being used to illuminate the zoo in the nighttime, creating a different atmosphere just for the holiday season. Your Bellaire, TX dentist's office is excited for everyone to enjoy the holidays. We also want to remind you that 2019 is approaching, and that you should make sure your routine dental exams for the next year are all set!
When:
The Zoo Lights displays will be up and running from now through January 13. Value Nights hours are from 6 pm until 10 pm. Prime Nights will operate from 6 pm until 11 pm.
Where:
The Houston Zoo is located at 6200 Hermann Park Drive, Houston, TX.
Cost:
The Zoo Lights will be up and available for guests with the purchase of zoo admission.
Activities Include:
Fifteen miles of LED lights have been set up and strung throughout the paths and trees of the Houston Zoo, turning the wild space into a Christmas experience!
For More Information:
For more information about this event, click here.
Schedule Dental Care For Yourself Or A Family Member At Contemporary Dental And Orthodontics
At Contemporary Dental And Orthodontics, you and your family can look forward to quality smile care to help you maintain your best oral health! We are here to help you prevent dental troubles, and we can offer cosmetic, restorative, and orthodontic services that you require. For more information, schedule a consultation by calling Contemporary Dental today at 713-668-9119.