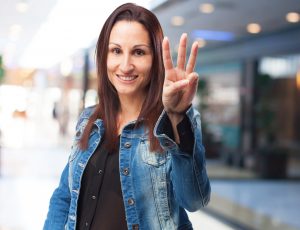 When you consider your options for orthodontic dental care, you may be excited by the advantages that clear aligners offer. Appliances offered by Invisalign and ClearCorrect can provide a more convenient and discreet approach to straightening your teeth. Instead of showing off a set of bracket and wire braces when you smile, these appliances are hard to notice, and they can be removed when they might be in your way. Your Bellaire, TX dentist's office can meet with you to discuss your treatment options if you are interested in straightening your smile. Clear aligners are one of several solutions that can help you enjoy the cosmetic and oral health benefits gained through successful orthodontic treatment.
1. Your Clear Aligners Can Be Worn Discreetly, So You Feel More Comfortable In Social And Professional Settings
Your concerns about braces may focus more on the way they look than what they do for your smile. If you want to minimize the effect of orthodontic work on your social or professional life, clear aligners offer a "clear" advantage over traditional metal braces.
2. You Can Remove Your Aligners When You Need To
You can take out clear aligners when you need to clean your teeth, or when you are about to eat. While this can be convenient, you should be mindful about how much time you spend not wearing your aligners. Long stretches without them can slow down your progress.
3. Clear Aligners Are Not The Only Way To Address Alignment Flaws Discreetly
Lingual braces are set on the back of your teeth, not the front. With this arrangement, you can rely on the support of bracket and wire appliances without dealing with their impact on the way you look.
Contemporary Dental And Orthodontics Can Help You Improve Your Smile With Clear Aligners
Contemporary Dental And Orthodontics can help you make improvements to your smile when you are concerned about crooked teeth. With the right orthodontic treatment, you can be excited to show off the way your appearance is improved. Of course, there are also oral health benefits that come with an adjustment. To learn more about orthodontic treatment, you can schedule a consultation by calling Contemporary Dental in Bellaire, TX, today at 713-668-9119. We proudly work with individuals who live in Bellaire, Houston, West University/Southside Place, Southwest Houston, the Galleria area, and all other communities in the surrounding area.