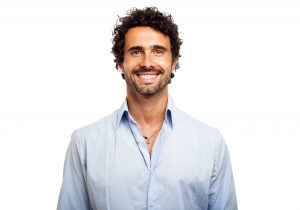 Convenience is not the only thing to worry about when you need restorative dental work. After all, the care your dentist provides for an injured tooth, or one that has been affected by decay, needs to offer long-lasting benefits. You should feel confident that your restoration is durable enough to stay in good condition, even as it takes on biting and chewing pressures. With that said, there is nothing wrong with being eager to have results in less time. Fortunately, your Bellaire, TX dentist is able to provide dental crowns in the span of a single appointment. CEREC crowns look like natural teeth, and they are custom-made to fit over your vulnerable tooth. This means you have the long-term protection you need, and you have it without having to wait on a dental lab to produce your restoration.
What Can You Expect From Your Same-Day Crown?
Your same-day crown is created by a milling machine located at your dentist's office. Using digital measurements of your tooth, your dentist can design your crown to be a perfect fit. Once produced, the ceramic restoration can match the color and general appearance of neighboring teeth, so that it blends in well with its neighbors. In effect, you can feel confident that your smile is unchanged, while also having valuable support for a problem tooth.
Regular Checkups Make It Easier For You To Avoid Serious Smile Problems
Some cavities do more damage than others. By responding to the problem sooner, and seeking prompt treatment, you can limit the amount of dental material permanently lost to decay. To improve on your ability to recognize trouble, schedule routine dental exams. During every visit, your dentist can look carefully for any signs of trouble that should be addressed, meaning cavities can be caught early in their formation.
Contemporary Dental And Orthodontics Can Offer Same-Day Crowns To Patients
At Contemporary Dental And Orthodontics, patients can look forward to expert restorative dental treatment. When you need a crown, you can look forward to receiving one that is made in the span of a single appointment! You can schedule a consultation by calling Contemporary Dental in Bellaire, TX, today at 713-668-9119.