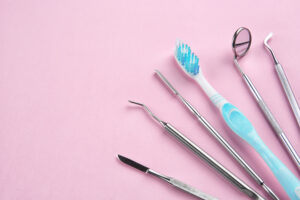 For people with dental insurance, there are a set number of benefits that can be used every year. You want to put them all to good use, as you paid for them, after all! In today's blog, your Bellaire, TX, dentist talks about how to use your dental benefits before they expire, so you start 2023 with a brighter smile!
Dental Insurance and Health Savings Accounts
If you have dental insurance, then you could have checkups and cleanings covered and could have the prices of any necessary treatments lowered to a more affordable rate. With a health savings account, you could accrue funds that could be used to cover treatments as well. However, with both of these there is a chance that your benefits and funds will expire at midnight on December 31st unless used. Don't lose what you've earned and paid for, instead use what's left to ensure you start 2023 with a strong and healthy smile! Our team can help file for you, and set up your last exam and cleaning of 2022.
Starting with a Checkup
The process begins with a dental checkup. We will take a close look at your smile and watch for the earliest indicators of serious problems, such as tooth decay, infection, gingivitis, and gum disease. We also look for TMJ disorder and bruxism (teeth grinding), and can screen for oral cancer. Addressing these concerns can help you enjoy a bright, healthy, and functional smile. In addition, our team can perform a dental cleaning to remove all harmful layers of plaque and tartar buildup. This not only brightens teeth and freshen breath, but helps kids and adults alike avoid the onset of cavities and gingivitis too.
Our Comprehensive Treatment Options
If we discover you have a cavity, we can offer a dental filling. We could also place a custom crown to address serious damage or infection. For missing teeth, we could discuss custom-made bridges, full and partial dentures, or one or more advanced dental implants. Cosmetic dentistry allows our team to brighten teeth by removing stains, or to address misshapen or malformed ones too. General dentistry means creating oral appliances to address TMD, bruxism, and even sleep troubles for patients.
If you have any questions about our treatment options, then let us know. We would love to help you start 2023 with your best possible smile, and to obtain care for the hectic holiday season complicates your schedule.
Talk To Your Bellaire, TX Dentist About Enjoying Better Smiles
Our team would like to help you smile with confidence again before the year ends. If you have questions about using your dental benefits, then please reach out to Contemporary Dental And Orthodontics at 713-668-9119.