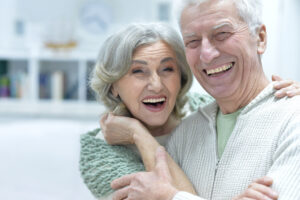 By treating tooth loss, our Bellaire, TX dentist's office can treat problems that interfere with your dental function, appearance, and oral health. We are ready to help patients with this problem whether they have a single tooth to replace or several. In fact, you can actually meet with an on-site specialist, Dr. Sudarat Kiat-Amnuay, to begin plans for your personalized prosthetic treatment. Dental implants can provide important support for the restoration (or restorations) you receive. These posts provide stability by holding replacement teeth to your jawbone so that they have a more natural fit and provide more bite support.
Tooth Loss Can Have Many Consequences
The effects of tooth loss can seriously impact you, making it trouble throughout the course of your day. When your bite function is negatively impacted, it can be more difficult for you to maintain the kind of balanced diet that supports your health. You can also become more vulnerable to jaw pain and stiffness due to a compromise in your bite movements. As time passes, you can experience problems with jawbone resorption, which is a result of the tissues surrounding your empty tooth root losing stimulation and missing out on nutrients.
Planning The Restoration Of Your Full Smile
Whether you need to do something about a single missing tooth or several, you can work with Dr. Kiat-Amnuay on plans to completely restore your smile! We can provide recommendations for treatment based on your current needs and oral health. An approach that relies on dental implants can provide permanent support for restorations without interfering with neighboring teeth. Implants are set in place directly into your jawbone, which fuses as you heal to provide more stability for the posts. The restorations secured to them can match your healthy teeth and even contribute to biting and chewing so that you can regain a more varied diet. Those biting and chewing actions will return the stimulation that keeps your jawbone protected against deterioration.
Keeping Up With Dental Care After Prosthetic Work
By keeping up with your regular dental appointments after prosthetic treatment, you stay informed about the state of your restorations as well as your remaining teeth. These updates can provide timely intervention when issues arise, and they also provide protection to make future issues less likely to take place.
Talk To Your Bellaire, TX Dentist About Treating Your Issues With Tooth Loss!
Treating tooth loss to restore your complete smile can give you back confidence in your appearance, dental health, and bite function. If you are ready to do something about missing teeth, or if there are any other matters related to your well-being that we can help you with, please reach out to Contemporary Dental And Orthodontics at 713-668-9119.