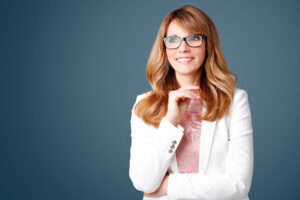 Are there any changes you currently want to make to the way you look when you smile? A single cosmetic treatment can do more for the way you look than you expect. Because of this, you can have an easier time making all of the changes you want even if you feel you need to take on many different issues at one time. Our Bellaire, TX dental practice can present you with options if you want to arrange cosmetic work. One option is to take on flaws by receiving custom-made porcelain veneers. With these restorations, we can hide problems with discoloration, dental damage, trouble with poor smile spacing, and more!
Can Cosmetic Treatment Give You The Improvements You Want To See?
Through the right cosmetic dental work, you can make significant improvements in a short time. These services provide lasting results while only requiring conservative changes to your tooth structure. Because less work is involved in these procedures, patients can feel more comfortable planning the services that can help them make real, long-lasting changes. With porcelain veneers, we can correct issues with dental discoloration, damage, and more while only making minor changes to the front surfaces of your teeth.
Planning Your Procedure With Cosmetic Veneers
By using porcelain veneers to take care of your smile, we can help you resolve many different concerns with just one procedure. The process of making and placing these restorations will call for two appointments. During your first visit, your teeth are prepared for placement, and they are closely measured so that we can provide veneers that are customized for your procedure. At a follow-up visit, these personalized restorations are placed on the fronts of your enamel so that you can show off a brighter, more attractive smile.
Learn What Your Options For Cosmetic Treatment Include
Our practice provides several approaches to smile care, so we can make sure you see the right results from your procedure. We can actually focus on more than just your teeth when you want to improve your appearance. With a gum contouring treatment, we can make changes to these tissues so that more of your teeth are visible, and to make sure your smile is more symmetrical and free of bulky or awkward areas. You can also look at the option of making your smile whiter by directly taking on the enamel stains that build up over time.
Talk To Your Bellaire, TX Dentist About Treatment With Veneers!
Through the use of custom porcelain veneers, we can help people solve different problems with their appearance when they smile. If you would like to learn more about this or another cosmetic service, please reach out to Contemporary Dental And Orthodontics at 713-668-9119.