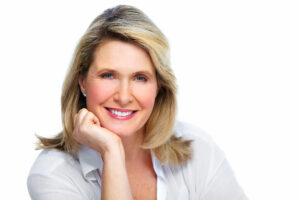 As you look into services that can replace missing teeth and improve your oral health, you can find yourself intrigued by the advantages of implant dentistry. After all, an approach to restorative work that relies on implants to hold appliances can provide more support for your bite function, protection for your jaw health, and even added stability for neighboring teeth! At our Bellaire, TX dentist's office, we can provide you with important help as you look into regaining your complete smile. Because our team includes an on-site specialist in prosthodontic work, we can provide continued support for you in a single convenient location, whereas other practices can send you to a new location and new team to take on these kinds of procedures.
Life After Implant Dentistry
What can you really gain from having your complete smile restored through implant dentistry? With your permanently held restoration, you can have an easier time biting and chewing, as you do not have to worry about avoiding an empty space or unstable prosthetic when you bite down. This reduces stress on your jaw and makes the distribution of pressure more even across teeth. You also have less to worry about when it comes to losing other teeth, as they enjoy more security thanks to the restoration and implant. You can even protect yourself against jawbone resorption, an issue for those who have missing teeth, as you can regain the stimulation that preserves the health and appearance of your jaw.
Planning Your Personalized Prosthetic Treatment
Because our team includes an on-site specialist in matters of prosthodontic treatment, we can provide support throughout your restorative treatment at our location. Dr. Sudarat Kiat-Amnuay has considerable experience and training in matters of prosthetic dental work. You can continue to come to our office to undergo specialized services, which cuts back on potential delays and makes your experience easier. With advanced digital imaging technology, we can successfully plan the placement and restoration of your dental implant. The images that we take help us determine how an implant should be placed so that your appliance can provide the most security and bite support.
Maintaining Your Smile And Oral Health After Receiving Your Replacement Tooth
After any service that restores your smile and oral health, your focus can shift from taking care of problems to maintaining your well-being. To make sure that you have no issues with your implant-held restoration, we can evaluate it during every routine dental exam. These routine visits provide welcome support for those who want to protect restorations and those who want to make sure that their teeth will stay healthy.
Talk To Your Bellaire, TX Dentist About Receiving A Dental Implant
Through the placement and restoration of a dental implant, we can help you see exciting improvements in your appearance and oral health. If you would like to find out more, please contact Contemporary Dental And Orthodontics at 713-668-9119.