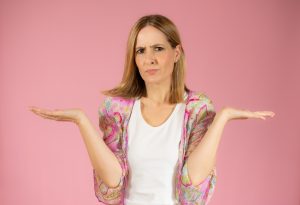 Until your tooth is properly restored, you can have a harder time biting and chewing food, and you can be understandably concerned about oral health complications. At many dental practices, patients have to depend on a temporary crown while they wait to receive their permanent restoration. That temporary protection can feel less than comfortable, and it can make you worry about the protection your tooth truly enjoys. At our Bellaire, TX dentist's office, we can remove this part of the treatment experience by providing same-day dental crowns made with CEREC technology. Our ability to finish treatment in just one appointment can make your care more convenient and less stressful!
Reasons Why You Might Need A Dental Crown
Many people who have dental crowns received them as part of their cavity treatment. While restorative dental work is often called for to address decay, it is also performed to protect teeth that are physically damaged. In some cases, we can even use them to improve your bite function by capping misshapen or undersized teeth. When it comes to cavity care, we take care to provide the most conservative treatment we can and preserve more of your healthy enamel. Before moving forward with your procedure, we will check to see if we can use a dental filling to provide support instead of a larger crown.
Arranging Treatment With A CEREC Crown
By using CEREC technology to take care of our patients, we can have crowns ready for them in just one day! With digital imaging technology, we can design your custom restoration after taking detailed measurements of your tooth. Once we have established what shape, size, and color your restoration should be, we can produce it with an in-office milling machine. At this point, we can cap your tooth and ensure that you have cosmetic and oral health support!
Avoiding Future Oral Health Difficulties
Even with access to convenient care, you should make the prevention of oral health issues your priority. At every routine dental exam, you can receive smile support that will lower your risk for cavities, which means you are less likely to need restorative treatment at a subsequent visit. We also take on concerns like gum disease, TMJ disorder, and other issues that create trouble for your smile and quality of life.
Talk To Your Bellaire, TX Dentist About Receiving A Same Day Crown
Through the placement of a same day crown, we can make sure that your tooth is safe and secure without a frustrating delay. In addition to providing a more convenient treatment experience, the CEREC technology we use to provide same day restorations can restore your smile and help you remain confident in your appearance. If you would like to find out more, please contact Contemporary Dental And Orthodontics at 713-668-9119.