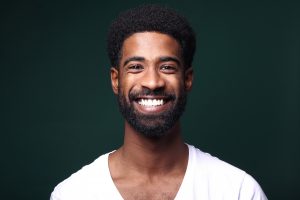 When your dentist tells you that you need a dental crown, you can be less than thrilled. With that said, our Bellaire, TX dentist's office can take care of your tooth in less time than you expect, and we can do so without changing your appearance. Our practice uses technology to produce dental crowns that are ready in as little as one appointment. The restoration we create will still be custom-made to fit your tooth, and it will provide cosmetic benefits as well as functional support. This is possible because we rely on CEREC technology to digitally measure teeth, make designs of restorations, and then produce them in-house with a custom milling machine. While designed to match your enamel, your ceramic crown will also be strong enough to provide functional support.
We Can Complete Important Dental Work In Less Time
Dental crowns are used in treatments for patients who suffer dental damage, or those who have cavities so severe that dental fillings are not effective at providing long-term care. At many other practices, patients will have to depend on a temporary appliance while their dentist waits for a third party lab to provide a custom crown. Our practice removes this frustrating waiting period by offering crowns made with CEREC technology. Through the use of CEREC technology, we can go through every part of your appliance's design and creation at one location, and in a short enough time to complete your care in just a single appointment.
We Can Restore Your Tooth And Preserve Your Smile
CEREC crowns are made with a ceramic material that can actually imitate healthy tooth enamel. We can even make sure we have matched the color of the ceramic to your surrounding teeth to make sure your restorative dental work will not change your smile. Ceramic crowns are popular because they can provide cosmetic benefits, but you can be happy to know that they are strong enough to provide bite support, too.
You Can Enjoy Comfort And Stability From Your Custom-Made Restoration
The right design for your restoration will ensure that it remains secure, and that it is comfortable. Our digital measurements are used to perform treatments that protect vulnerable teeth without interfering with their neighbors. The precision these tools can offer allows us to move forward confidently with the design process so that we can have your treatment finished in the span of your initial appointment.
Talk To Your Bellaire, TX Dentist About Receiving A Same-Day Crown
Through treatment with CEREC crowns, we can take care of our patients in less time while effectively preserving their dental health and appearances. If you would like to learn more about the advantages to treatment with same-day restorations, or if you have any other questions, please contact Contemporary Dental And Orthodontics at 713-668-9119.