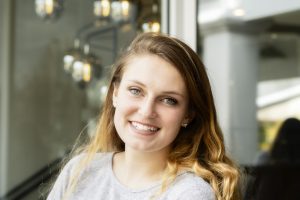 If you look into your options for smile improvement, you can find that there are several cosmetic procedures that make big changes attainable. At our Bellaire, TX dentist's office, we can take on concerns about discoloration, problems with teeth spacing, issues with dental damage, and more. As we review what services might be right for you, we can highlight procedures that are capable of resolving multiple issues at one time. You can see dynamic changes when we place custom porcelain veneers on teeth that currently hurt the quality of your smile. In just two appointments, you can see striking changes. Because these restorations are made to last, they can effectively provide permanent improvements that you are happy to show off!
How Do You Currently Feel About Your Smile?
Do you feel that your smile is hurting your overall appearance? There are many reasons why people are reluctant to reveal their teeth. For some, wear and tear can make a once-confident smile look older and less healthy. For others, problems with dental damage and/or discoloration can be a source of embarrassment. Other issues, like poor teeth spacing, can interfere with your facial symmetry and create conspicuous problems. The good news is that porcelain veneers can potentially fix all of these issues at one time, putting you closer to your ideal appearance than you may think possible.
Arranging Treatment With Porcelain Veneers
Porcelain veneers offer people interested in cosmetic dentistry the chance to see significant improvements in as little as two appointments. At your first visit, we take care to plan your procedure by carefully measuring teeth and doing preparatory work in anticipation of setting your veneers. These restorations are custom-made to make sure that they stay secure, look appropriate, and provide the right changes. After they are bonded in position, you can start showing off a smile that is brighter, more uniform, and generally better-looking!
Reviewing Alternative Treatment Options Available To You
We are prepared to help you take on esthetic flaws. While we can successfully change your appearance with your veneers, there are other services we can recommend. To address problems with bulky or uneven tissues, and to make short or squat teeth look longer, we can provide a gum contouring treatment. We also provide different options for those who are interested in orthodontic work to make long-term improvements.
Talk To Your Bellaire, TX Dentist About Porcelain Veneers
Your Bellaire, TX dentist is ready to take care of your smile by providing porcelain veneers. With these restorations, we can take on many different problems with the way you look, which can lead to exciting changes. To find out more about this and other procedures that are available to you, please contact Contemporary Dental And Orthodontics at 713-668-9119.