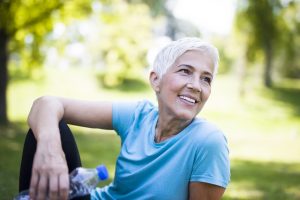 If you have missing teeth, it can be hard to enjoy certain foods, and difficult to smile without feeling self-conscious. Problems with tooth loss can actually grow worse over time, leading to new difficulties. As time passes, you can lose jawbone density because of problems with a lack of stimulation from tooth roots. You can also lose more teeth, as those next to empty spaces can loosen and become lost over time. At our Bellaire, TX dentist's office, we can talk with you about plans to fully restore your incomplete smile. We offer a comprehensive range of dental services, and access to a specialist who can work with you on prosthodontic procedures.
How Has Tooth Loss Affected Your Life?
Tooth loss can create several concerns that impact your appearance, health, and quality of life. Losing the ability to comfortably eat some of your favorite foods can certainly be frustrating. You can also find that you have a more difficult time biting and chewing generally – unfortunately, this is a problem that can lead to jaw pain and stiffness over time. When teeth are missing, their roots are no longer present to stimulate your jawbone. This leads to difficulties with jawbone deterioration as you no longer have stimulation that sends nutrients to the bone. The longer you wait to do something about your incomplete smile, the more these complications can affect you!
Making Plans To Restore Your Incomplete Smile
You can meet with a specialist at our office to discuss plans to restore your full smile. Through work with dental implants, you can enjoy permanent support from prosthetic appliances that both imitate healthy teeth and provide functional bite support. As a result, you can feel more comfortable with your appearance and more confident that you can enjoy a variety of foods that proved difficult to enjoy. Implants also help because they stimulate your surrounding jawbone tissues to provide the movement of nutrients that sustain it and prevent gradual deterioration.
Maintaining Your Smile After Completing Restorative Work
After completing a treatment plan to regain your full smile, you can meet with your dentist at regular dental exams to enjoy important oral health support. With the right care at home, and dependable care in the dentist's office, you can have an easier time preserving your restored smile and enjoying long-term benefits from care.
Talk To Your Bellaire, TX Dentist's Office About Restoring Your Incomplete Smile
Our Bellaire, TX dentist's office is ready to help patients who have experienced tooth loss. Thanks to our on-site specialists, we can take on more advanced services at our practice, which can make starting and planning treatment easier. To find out more about how we can help you regain a full, confident smile, please contact Contemporary Dental And Orthodontics at 713-668-9119.