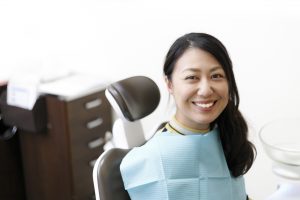 Hopefully, you will only need to see your family dentist for ongoing preventive dental care. The right commitment to oral health care at home, coupled with regular dental exams and cleanings, can have lasting value for your smile and well-being. With that said, you should feel confident that when problems do arise, your dental office is prepared to address them. Our Bellaire, TX dentist's office provides services to patients of all ages. When necessary, those services include more involved care, as we have specialists on site. Because of this, our patients can receive assistance with issues like malocclusion, poor periodontal health, and even problems that call for prosthetic dentistry and full mouth rehabilitation.
We Provide Services To Patients Of All Ages
Contemporary Dental And Orthodontics offers services for patients of all ages. For our youngest patients, we provide pediatric oral health care that provides guidance on proper smile maintenance as well as ongoing protection. Adult patients benefit from consistent preventive care, too. When necessary, we can provide restorative dental work to address problems and preserve both your appearance and bite function.
While your needs may change through the years, access to reliable oral health services can remain important. Regular exams lead to the prompt detection and treatment of problems before they cause complications. However, when patients do come to us in need of more involved support, we have specialists on site who can help them regain their healthy, confident smile!
We Provide Access To Specialists At Our General Practice
In addition to our general dentists, Dr. Steven Vaughn and Dr. Kathy O'Keefe, we have two specialists at our practice. Dr. Fabia Younus provides specialized care in periodontics and orthodontics. Dr. Sudarat Kiat-Amnuary provides prosthodontic and maxillofacial prosthodontic services. When you can count on care from general dentists and specialists at a practice, you can have an easier time starting important dental services. You can also feel more comfortable beginning care, as you can start from a foundation of trust built on years of general dental care!
How Technology And A Commitment To Patient Education Provide Long-Term Value
Through the use of dental technology, we can provide beneficial services while making treatment more comfortable for patients. For example, we have the means to produce same-day dental crowns designed using digital imaging technology. Imaging technology helps us make thorough examinations before providing different services, and provide updates about your oral health. While access to more advanced services is beneficial, we take care to provide long-term benefits through preventive care and feedback that will help you maintain your smile.
Schedule Treatment At Contemporary Dental And Orthodontics In Bellaire, TX!
Our practice is proud to make a comprehensive range of services available to our patients. For more information on our practice, or to schedule an appointment for yourself or a family member, please call Contemporary Dental And Orthodontics in Bellaire, TX at 713-668-9119.