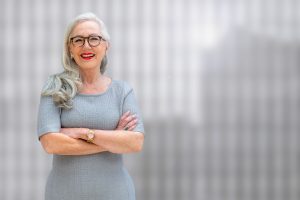 When you lose several teeth, you can have a harder time hiding the effect tooth loss has had on your appearance, and you may have to give up a variety of foods that are more difficult to bite and chew. At our Bellaire, TX dentists' office, we can talk to you about the benefits of implant dentistry for people who need to replace more than one tooth. A larger restoration, like a dental bridge or denture, can be secured with a set number of implants. This arrangements keeps your prosthetic in place throughout the day, so you can be more comfortable biting, chewing, and speaking. Implants also help by stimulating your jawbone and protecting you against deterioration of the bone.
What Dental Implants Do For People Who Have Lost Teeth
Dental implants provide more than just a means of holding a restoration in position. When you have an incomplete smile, your ability to bite, chew, and speak can be compromised. Over time, issues with jawbone deterioration can negatively impact the way you look, and it can become an issue that has to be addressed when performing restorative treatment for your smile. Dental implants can put all of these problems behind you and give you a renewed confidence in your appearance and dental function!
Receiving And Restoring Dental Implants
Your oral health and jaw structure will be evaluated to make sure that you are ready for implant placement, and to determine where implants should be set. In the time between receiving your implants and having them restored, your jaw will heal – because implants are made with biocompatible titanium, the surrounding bone tissues will fuse with these posts. At the appropriate time, your dentist can restore a dental crown, dental bridge, or even denture to give you back your complete smile..
Using Dental Implants To Hold Dentures
Over time, a person with removable dentures can become less happy with their prosthetic teeth because they no longer fit comfortably. A removable prosthetic can feel less secure in time because of jawbone deterioration, which occurs when prosthetic work does not include implants. By making the switch to a denture secured by these artificial roots, you can enjoy more functional support, and you can avoid further trouble with a restoration that is harder to keep in place.
Talk To Your Bellaire, TX Dentist About Implant Dentistry
Your Bellaire, TX dentist's office is ready to help you put problems with tooth loss behind you! When dental implants are included in plans to restore your smile, you can enjoy more confidence in your appearance, dental function, and oral health! To find out more about how we can take care of you, please contact Contemporary Dental And Orthodontics at 713-668-9119.