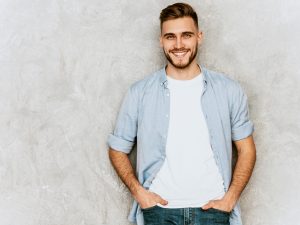 Cavity treatments take care of more than just the presence of decay affecting a tooth. After removing the damaged area, your dentist will need to make sure that your tooth is protected, as your enamel is not able to heal on its own. While this can often be addressed with a dental filling, it is sometimes necessary to place a dental crown, as the damage may be more than a filling can address. Our Bellaire, TX dentist's office can make the crown placement process easier by using technology to make same-day restorations. CEREC technology used at our practice can produce crowns that are the right shape, size, and color to fit in with your smile in a single appointment, ensuring that your oral health and appearance are no longer affected by a cavity.
How Do Dental Crowns Restore Teeth Affected By Decay?
When a cavity grows large enough, the damage can call for more support than a dental filling can reliably provide. In a situation like this, plans will be made to cap the tooth with a protective restoration, one that can offer protection against infection and damage as well as support for your bite. By completely covering a tooth above the gum line, your crown can ensure that your dental health and function are not affected in the long term by your cavity!
Receiving Your Same-Day Dental Crown
With the CEREC technology in our office, we are able to go through all the necessary steps of designing, producing, and placing your dental crown in one visit! Before your crown can be made, we will use digital technology to measure the tooth and make sure that your restoration is the right shape and size. We can also determine what color your restoration should be in order to fit in with your smile. With the measurements gathered, we can go on to digitally design your crown before using a milling machine to produce it. At this point the crown can be set over your tooth to provide long-term support!
Why You Might Need Root Canal Therapy Before You Receive Your Crown
In addition to doing more damage to your tooth structure, an advanced crown can be a concern because it results in the tooth becoming infected. The arrival of bacteria in your tooth's central chamber, the pulp, can lead to pain, sensitivity, and other concerns. If nothing is done in time, this can lead to that tooth's loss! To stop a problem at this stage, it will be necessary to perform root canal therapy in order to address decay and save your tooth.
Talk To Your Bellaire, TX Dentist About Receiving A Same-Day Crown
At our Bellaire, TX dentist's office, patients who require treatment for advanced tooth decay or a tooth injury can rely on us for treatment with a same-day dental crown. To learn more about this restoration, or to discuss any other oral health matters, please contact Contemporary Dental And Orthodontics at 713-668-9119.