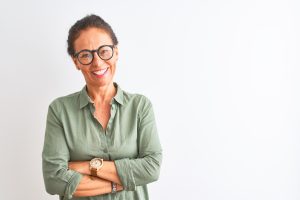 How will your oral health change after tooth loss? It may not surprise you to hear that this issue causes more than just difficulties with your appearance. Just one missing tooth can make it difficult for you to bite and chew comfortably, and it can make you more vulnerable to losing more teeth. Another issue to watch out for is jawbone deterioration, which will occur over time. What you should know is that with prosthetic dental work that includes dental implants, you can prevent this issue from occurring. The implants will stimulate the bone, which leads to the continued delivery of nutrients. At our Bellaire, TX dentist's office, patients who have suffered tooth loss can discuss the benefits of implants. This approach can be good for people with one tooth to replace, and for those who need to secure a denture!
Tooth Loss And Jawbone Deterioration
Tooth loss can lead to jawbone deterioration even if you have a prosthetic appliance. The loss of teeth means the loss of stimulation for the bone. That stimulation triggers the movement of nutrients to your jaw, which helps sustain its mass. Over time, a person with missing teeth will gradually lose density and support, something that can change their appearance as well as their oral health. While removable prosthetics and dental bridges can address many concerns linked to tooth loss, implants have the added benefit of restoring beneficial jawbone stimulation.
Receiving Dental Implants To Hold Restorations
To ensure long-term benefits from their placement, your dentist will closely examine your jaw to determine the right angle and location for dental implants. This review takes place during an initial appointment, one where we can also look for oral health issues that might need our attention before we move forward with your placement. Once implants have been set in position, we will give them time to heal properly before restoring them with your custom dental restoration. That can mean the placement of a custom dental crown to replace one lost tooth, or the setting of a larger prosthetic, like a full denture.
Other Benefits To Relying On Implant-Held Restorations
Dental implants provide functional support that can give you confidence that you can bite and chew through more foods. For people who have lost teeth and had to make changes to their diet, this can help them enjoy more varied and nutrient-rich meals. Implants also provide more support to neighboring teeth, keeping their roots from shifting over time. Patients who receive implant-held dentures will not have to worry over a removable appliance slipping or shifting over time.
Talk To Your Bellaire, TX Dentist About Receiving Dental Implants
Our Bellaire, TX dentist's office can help individuals who need to do something about tooth loss. To learn more about the benefits that dental implants can provide for your restorative treatment, contact Contemporary Dental And Orthodontics at 713-668-9119.