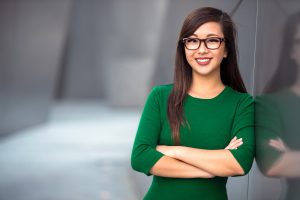 Dental injuries are alarming for several reasons. Beyond causing immediate discomfort, the damage to your enamel can alter your smile and also put you at risk for an infection that further affects your oral health. Fortunately, an injury like this is something that your Bellaire, TX dentist's office is prepared to address. The CEREC technology we use to create lifelike dental crowns makes it possible for us to restore your tooth with a custom crown that will permanently secure the tooth. In addition to supporting your bite function, this restoration will give you back your natural, confident smile, as the ceramic material used to craft restorations is able to match the appearance of your healthy enamel!
Treatment For A Cracked Tooth Should Be A Priority
You should make treating your cracked tooth a priority. Waiting to deal with the problem can lead to several issues, including the loss of your tooth from an infection. In addition to infection concerns, going without treatment leaves you vulnerable to further damaging your enamel. When necessary, our practice can bring patients in to undergo emergency dental work after an injury like this occurs. Because we are ready to accommodate patients in these circumstances, we can limit the time you spend with a visibly injured tooth and also reduce your risk for complications.
What You Can Expect From Your Same-Day Dental Crown
A same-day crown made with CEREC technology is capable of imitating healthy tooth structure, absorbing bite pressure, and keeping a damaged tooth safe from harm. To make sure that the restoration fits properly, your injured tooth will be digitally measured, with those measurements used to create a custom restoration that will stay secure while fitting comfortably. After a design is created, we can create the crown with an in-office milling machine. Every step in this process can be finished in the course of one appointment, which means you can have a serious tooth problem resolved in a surprisingly short time!
You May Need Root Canal Therapy For Your Cracked Tooth
When your tooth is cracked, you need to worry about infection as well as the structural damage. After being exposed to bacteria, your tooth can start to feel painful or sensitive, and you may notice that the tissues around the tooth swell. Through root canal therapy, we will remove the bacteria and infected tissues in your pulp to stop the further spread of infection. This can bring about an end of your discomfort while ensuring that your tooth does not need to be removed.
Talk To Your Bellaire, TX Dentist's Office About Receiving A Same-Day Crown
Thanks to the CEREC technology at our practice, our Bellaire, TX dentist's office is able to craft and place dental crowns in as little as one appointment. To find out more about how we can use these crowns to help with tooth cracks and other problems, contact Contemporary Dental And Orthodontics at 713-668-9119.