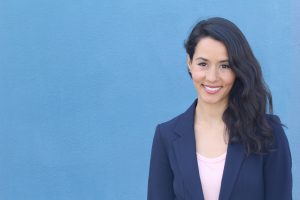 While your goal should be to undergo restorative dental work that keeps your oral health preserved, it is natural to have an interest in treatment options that offer other benefits. Thanks to CEREC technology at our practice, we can actually restore a vulnerable tooth with a durable dental crown that is both attractive and ready in a single appointment. In other words, you can make sure your tooth stays safe while also feeling good about its appearance, and you can have the work done in as little as one day! Our Bellaire, TX dentist's office is able to provide this treatment if you have an issue with tooth decay, or if physical trauma has done damage to a tooth.
You Can Have A Custom Crown Affixed To Your Tooth In Just One Appointment!
For patients at many other dental practices, the work involved in designing and placing a crown will require more than one visit. This is because the restoration has to be crafted at a third party lab, something that breaks up the steps in your treatment and makes the placement of a temporary crown necessary. We have the tools and technology needed to design a custom crown, produce it, and place it in as little as one day. This convenience means no period of time spent with a temporary crown that can feel uncomfortable, and no need for extra trips to our practice.
What To Expect From A Same-Day Crown
Crowns made with CEREC technology are crafted with a ceramic material that can match the color of your healthy enamel. Because of this, the restoration you receive can protect your tooth as well as restore your smile. As welcome as a lifelike restoration can be, you should know that you are also able to count on the crown to support your tooth when you bite and chew food, which means you will not have to see your bite function change.
Crowns Can Help With More Than Just Cavities
While crowns are often used during cavity treatments when dental fillings are not supportive enough for a tooth. Of course, they can do more than just protect teeth after cavity treatments. Physical injuries can also require the placement of a crown. If a tooth is chipped or cracked, this restoration can provide support as well as cosmetic improvement. In some cases, naturally occurring issues with small or misshapen teeth can be treated with crowns instead of through cosmetic dentistry.
Talk To Your Bellaire, TX Dentist's Office About Receiving A Same-Day Crown
At our Bellaire, TX dentist's office, patients who are concerned about their oral health or appearance due to a problem tooth can arrange treatment with a same-day crown. To find out more, please contact Contemporary Dental And Orthodontics at 713-668-9119.